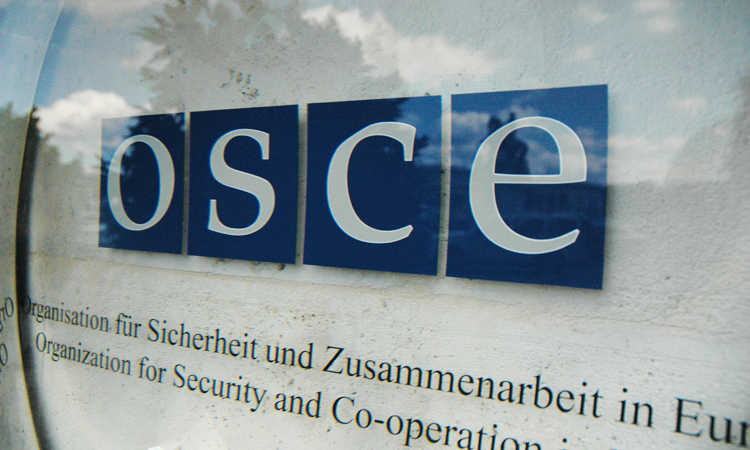 A group of 12 young people from Albania, Bosnia and Herzegovina, Croatia, the former Yugoslav Republic of Macedonia, Montenegro, Serbia, Slovenia and Kosovo participated in a two-day workshop and discussed their role in the prevention of violent extremism and radicalization that lead to terrorism. The workshop concluded on Tuesday in Sarajevo and the event was organized by the Austrian OSCE Chairmanship, with the support of the OSCE Mission to BiH, under the umbrella of the OSCE United in Countering Violent Extremism campaign.
"We recognize that youth are simultaneously the group most vulnerable to violent radicalization and the group that has the greatest potential to prevent and counter it. We want to empower youth, not only to shun the messages propounded by violent extremist groups, but also to actively and publicly condemn them and call for tolerance and mutual understanding", said the Head of the OSCE Mission to BiH, Ambassador Jonathan Moore.
As OSCE said in the press release about this event, the participants discussed ways to use social media and design campaigns that could help them to effectively respond to the identified drivers and manifestations of violent extremism in their countries.
Samet Shabani, a participant from FYROM, said that the workshop helps them to reach decision makers as well as networks with their peers in the region.
"We conduct evidence-based research, and talk to people on the ground, but we have very limited access to policy", Shabani emphasized.
Professor Peter Neumann, Special Representative of the OSCE Chairperson-in-Office on Countering Radicalization and Violent Extremism said that it is vitally important that civil society gets involved in combatting those who want to destroy peace and replace democracy with extremism.
"In the Balkans, and in Bosnia and Herzegovina in particular, this is more important than ever in order to prevent some of the old fault lines which have divided people from re-emerging", Neumann pointed out.
The recommendations resulting from the workshop will be presented to all the participating States and the OSCE Partners for Co-operation at the 2017 OSCE Counter-Terrorism Conference on 23 and 24 May 2017 in Vienna./IBNA