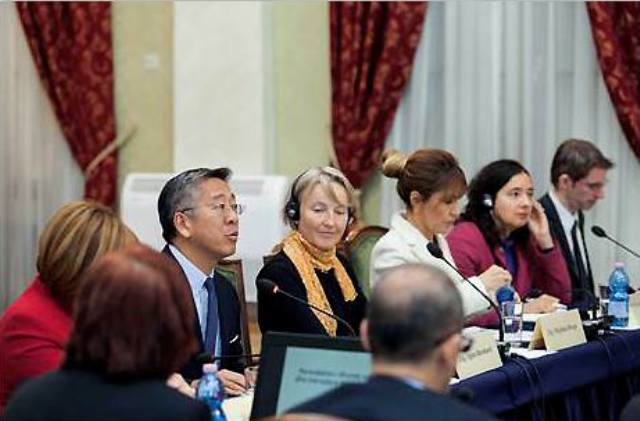 Tirana, 22 December 2015/Independent Balkan News Agency
US ambassador to Tirana, Donald Lu, continues to be on the front line of the war against corruption in Albania.
In a meeting on the rights of women and reform in the justice system, Mr. Lu has been once again direct.
"Women are often victims of a corrupt system. The rich and the strong buy justice, while the poor are victims. The hardest part is not over yet. It's important for Albanian citizens to be able to discuss this important reform", he said.
Once again, ambassador Lu stopped on corrupt judges and prosecutors. According to him, reform in justice offers a mechanism to stop them.
"Our experts were actively involved in the constitutional amendments. Contrary to the previous proposals, this proposal offers a mechanism to remove incompetent and corrupt judges and prosecutors. It offers a better system to stop judges and prosecutors in the future and restructures the functions of the General Prosecutor in order to discourage politicization", Mr. Lu said. /ibna/