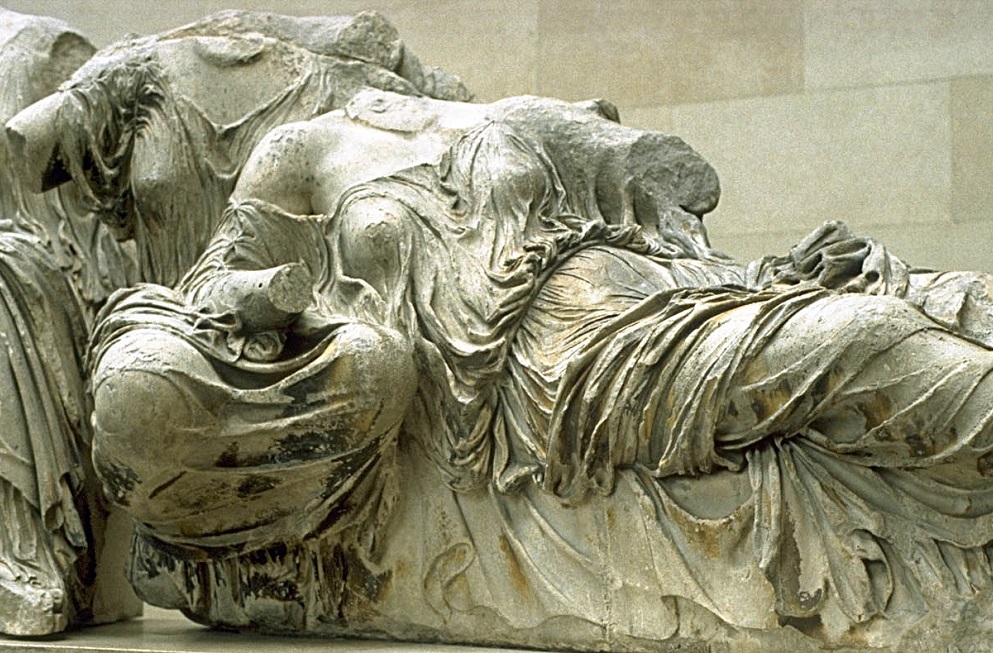 Alexis Tsipras calls on the government to demand the return of the Parthenon marbles from Great Britain, describing Mitsotakis' statement to the Observer to "borrow" the marbles on the occasion of the 200th anniversary of the Greek revolution in 2021 as "naive".
"Given the importance of 2021, I will propose to Boris: "As a first move, the Parthenon Sculptures should be sent to Athens as a loan for a specific period of time", the Greek Prime Minister stated to the Observer. He even proposed the exchange of exhibits between Greece and Great Britain. At the same time, he noted that the demand for the Marbles' definitive return would remain on the table, noting that the British's insistence on denying it was a "lost cause".
The remarks about borrowing, however, sparked strong reactions from the main opposition. The spearhead of the issue was that the borrowing debate paves the way for establishing British ownership over the sculptures removed from the Acropolis and moved to London in 1806.
Although the Ministry of Culture has sought to deny that the prime minister raised an issue of borrowing, a British Museum spokesman in the newspaper "Nea" has made it clear that the condition for any borrowing debate "is to recognize that their legal owner is Britain and not Greece". Lending the Parthenon sculptures would in no way constitute an acceptance of their British ownership, the culture minister commented.
"Mr. Mitsotakis's naïve, at the very least, initiative to lend the Parthenon Marbles allows the British Museum to appear today as their rightful owner", Al. Tsipras stated. At the same time, he calls on the government to "stop playing into the hands of the British, and instead of signing borrowing letters to the Museum to rather demand, on the occasion of the 200th anniversary of the Greek revolution and with everyone's support, the definitive return of the Parthenon Marbles".
"The stolen Parthenon sculptures must return to Greece permanently. This is the only thing we are demanding", the president of the Movement for Change Fofi Gennimata said in a statement. "Mr. Mitsotakis should comprehend this as well, especially after the fiasco of his borrowing proposal", she underlines. /ibna