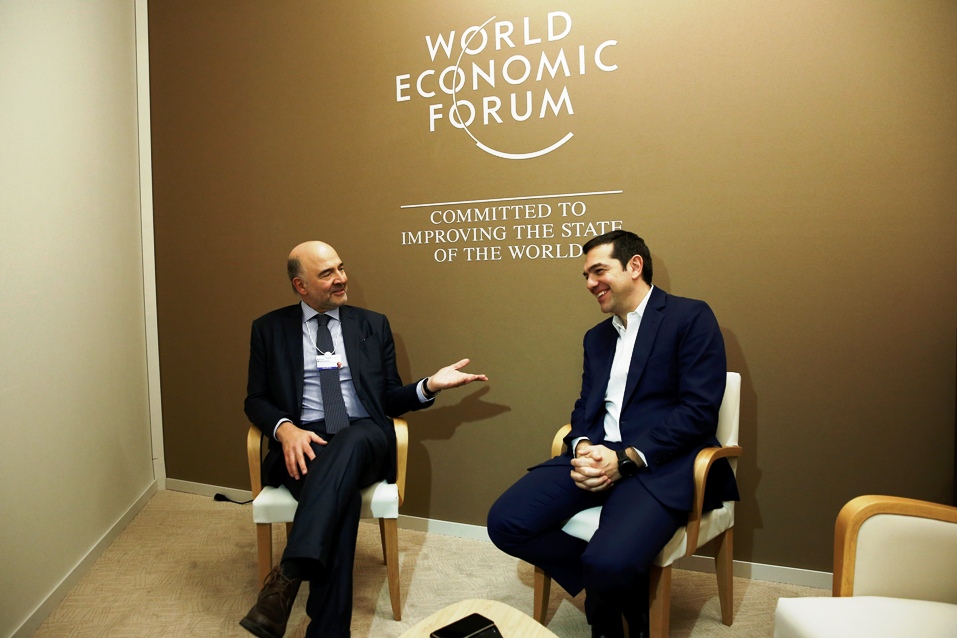 French Commissioner Pierre Moscovici met with Greek Prime Minister Alexis Tsipras on Thursday afternoon in Davos.
At the meeting, which was held in a very positive atmosphere, both sides expressed satisfaction for the timely completion of the third evaluation. It was pointed out that Greece has gone through a new phase of confidence and credibility, which is also reflected in greek bond prices.
According to information, it was pointed out that now everyone has to work together to successfully complete the program next August. Greece's main goals are to return to the regularity of the european semester in spring, the conclusion of the debate on the regulation of the greek debt and for the final steps to be determined ahead of the country's exit to the markets and, finally, the completion of the assessment of the national development strategy.
The appointment of the two men was renewed for February 8, when the European Commissioner will visit Athens./ΙΒΝΑ