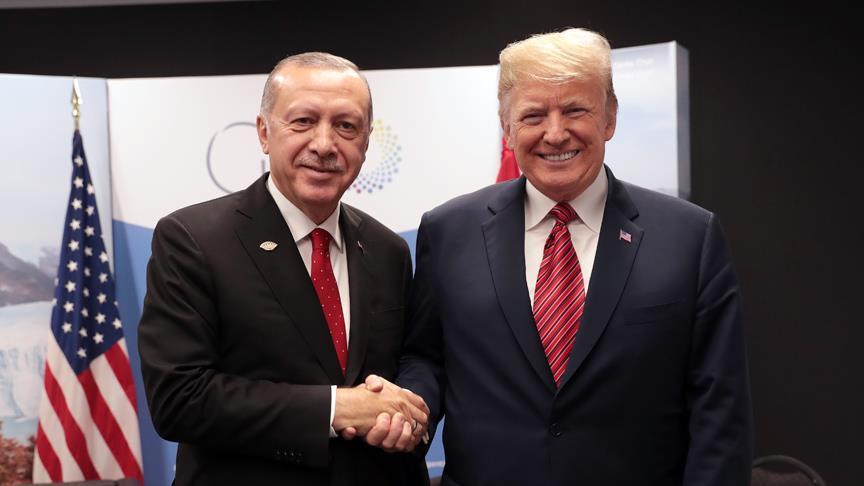 Turkey will monitor developments in the Eastern Mediterranean, as well as the plans of Greece to expand its territorial waters to 12 miles.
Recep Tayyip Erdogan enters 2019 with an elevated political morale, as the re-establishment of relations with the United States and the withdrawal of US forces from Syria make his staff optimistic for the coming period.
The release of pastor Brunson and the successive telephone conversations of Donald Trump with his Turkish counterpart have changed the climate. In the coming year it appears that Turkey will receive the American F-35 fighters, as well as the Patriot long-range anti-aircraft systems. The State Department has given the green light for its delivery to Ankara, despite Turkey's agreement with Russia on the S-400!
The rapid de-escalation of relations brought the surprise US announcement that it would withdraw its forces from Syria. This decision was taken after the Trump-Erdogan talks, which is a great source of satisfaction for Ankara. Turkey was reacting to the presence of US forces in Syria along with the men of the Kurdish militia (YPG), which Ankara sees as a branch of the PKK. The Kurds were the ones who gave the biggest battles against the Islamic State, but Trump said he now trusts Erdogan to fight the jihadists. The question is what will Turkey do if it invades Northeast Syria with the pretense to fight against terrorism and is confronted by the YPG. The Kurds believe the United States has betrayed them.
On another note, the Turkish government is monitoring closely what is happening in the eastern Mediterranean and is worried about the developments there. The Republic of Cyprus's gas exploration is an issue that Turkey considers to be crucial as Ankara seeks a share of the region's resources and claims it through the rights of the Turkish Cypriots. Meanwhile, the meetings and agreements of Greece, Israel, Cyprus and Egypt irritate Turkey, as Ankara believes there is an attempt to isolate Turkey from the wider region of the eastern Mediterranean. The irritation was also evident in the tough statements made by the Turkish president against Israel and the Jews, and it seems that this rhetoric will continue.
The March municipal elections are considered important for the ruling party as it does not want to lose the municipalities of Istanbul and Ankara, which are under its control since 1994. The economic turmoil of 2018 with the turmoil in the Turkish lira has caused irritation on part of the voters and the government camp is worried that this could be depicted in the polls.
In Greek-Turkish relations, the upcoming visit of Turkey to Alexandria, if it will take place, is considered important, but it is not capable of changing the climate for all issues concerning the relations of the two countries. Turkey's claims to the Aegean will continue to exist, but for Turkey the most important developments that need attention are the developments in the eastern Mediterranean and the possible partial expansion of Greece's territorial waters to 12 miles. This was announced by Nikos Kotzias as a ready-to-be-signed presidential decree, but it was later decided to bring the issue to Parliament. /IBNA