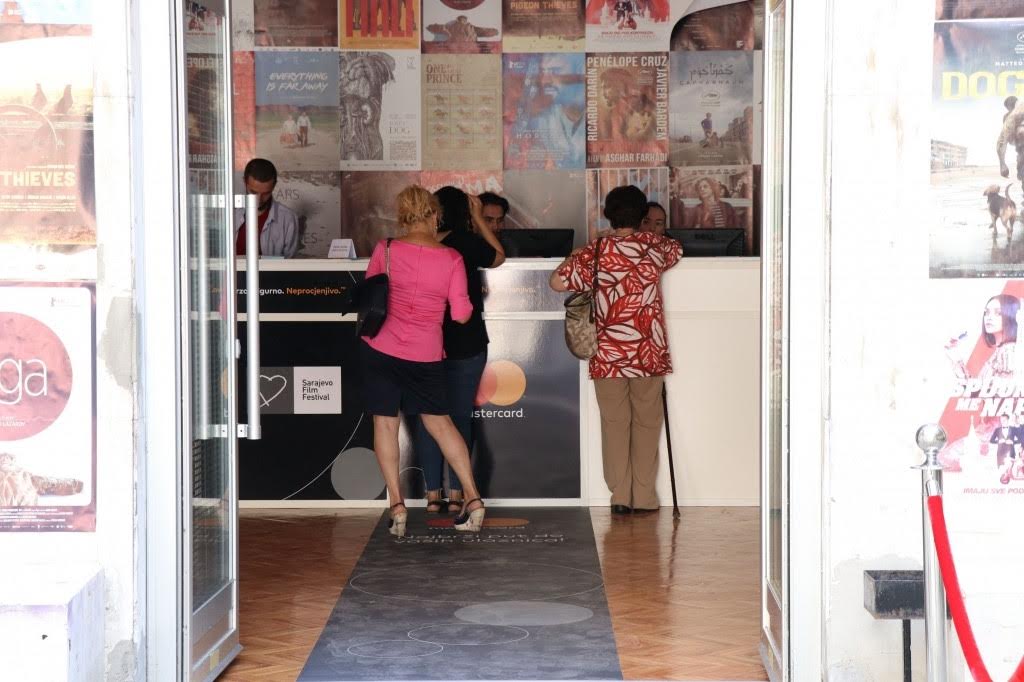 For the second year in a row, the Regional Cooperation Council (RCC) becomes the international partner of the Sarajevo Film Festival (SFF), as a patron of the 'Heart of Sarajevo' award for the Best Student Film, the RCC announced on Thursday. The framework serves regional cooperation and European, Euro-Atlantic integration of South East Europe in order to spark development in the region to the benefit of its people.
The festival kicks-off on Friday with a series of festive events that will gather numerous guests, audience and friends of the Sarajevo Film Festival in the opening night. Actor Alban Ukaj will host the official opening ceremony. During the festival, which runs from August 10 to 17, in 18 programmes a total of 266 films from 56 countries will be screened. World Premiere will record 52 films. The festival includes filmmakers from 12 South East European economies, which is an impressive regional representation.
By supporting the student competition programme, which was initiated last year, the RCC aims to continue fuelling regional cooperation in the field of youth creativity and art, promoting work of students of regional film schools, universities and academies. This year's student film competition includes 13 films.
"The Sarajevo Film Festival has a proven track record in facilitating regional cooperation in the fields of film, arts and culture and has a significant impact on mobility of artists and on tourism. The RCC has already acknowledged its importance in strengthening ties of artists and young talents across the culture board but also for positioning the region on the tourist map of a creative Europe, bringing the visitors to this film epicentre, repeatedly, summer after summer. For this reason we selected the SFF for the Champion of Regional Cooperation award in 2016 and with great pleasure we re-confirm our commitment to such positive brand mark by repeating our partnering with the Festival this year as well", said RCC Secretary General, Goran Svilanović.
As it was said in the press release, the RCC's support to the SFF also reflects its goal to develop and empower the joint tourism offer in the region, as the SFF has become one of the major regional and international tourism attractions. Its effects on local and regional economy are aligned with the goals of the new RCC's EU-funded project on Tourism Development and Promotion, which works to develop and promote joint regional culture and adventure tourism offer, increase the number of tourists visiting Western Balkans, lengthen their stay and increase revenues.
"A recent independent study on economic, cultural and social impact of the Sarajevo Film Festival, conducted by Olsberg SPI, showed that the festival generated a $30,8m income for the local economy, and jobs for 1.385 workers, contributing also to the development of the film industry in the region", stressed RCC in its press release.
The Council recently launched a 1.62-million-euro worth grant scheme, including 30+ grants, that worth up to 54,000 euros each, which will be utilised over a three-year period to improve infrastructure and quality of services along regional cultural and adventure tourism routes…. / IBNA