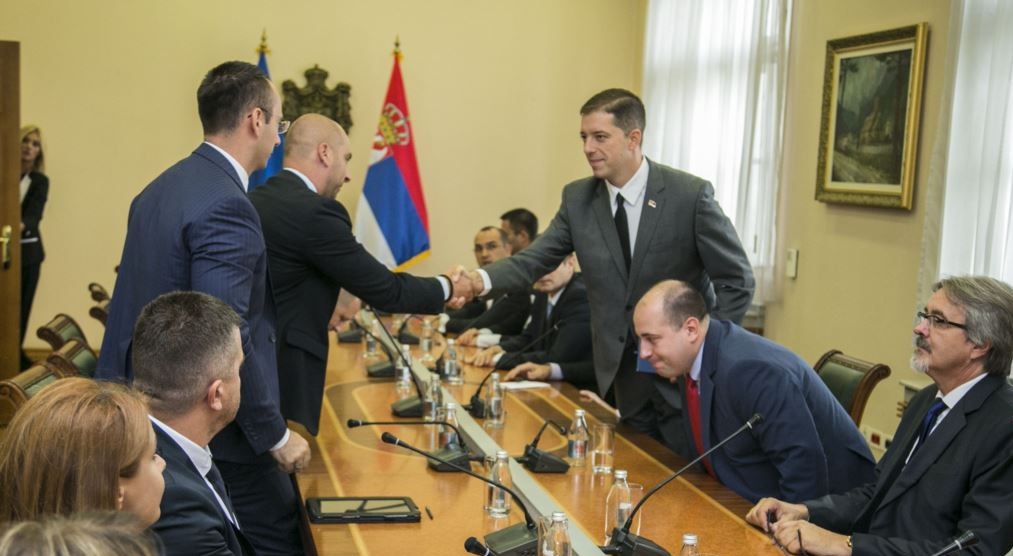 With the full support of the authorities in Belgrade, the Serb List has managed to win 9 out of 10 communes with a Serb majority in Kosovo in the 22 October local government elections.
This political party has also registered a similar result in the 11 June general elections of this year.
Under these circumstances, the Serb List has become a relevant player in Kosovo's politics, because it has 9 MPs and it will now lead 9 communes.
Following the announcement of the preliminary results in northern Mitrovica, the head of the office for Kosovo in the Serb government, Marko Djuric has considered the victory of the Serb List in the local government elections as a victory of Serbia.
"The victory of the Serb List is a great victory for the Serb people. This is Serbia's victory", Djuric says.
Experts of political affairs in Kosovo say that Belgrade will continue to offer its strong support for this political party in order to exert its influence in the political developments of the country.
Analyst Vilhard Shala says that the victory of the Serb List in all communes where the Serb minority lives, is the first step toward the creation of the Association of Serb Communes in Kosovo.
"The strong support given by Belgrade in the local and general elections in Kosovo has unified the Serb political bloc. The aim is for Serbia to achieve its goals and block all important processes of Kosovo. Without the votes of the Serb List, Kosovo is unable to form an army and approve many laws which need two third of the votes in Parliament", Shala says./balkaneu.com/