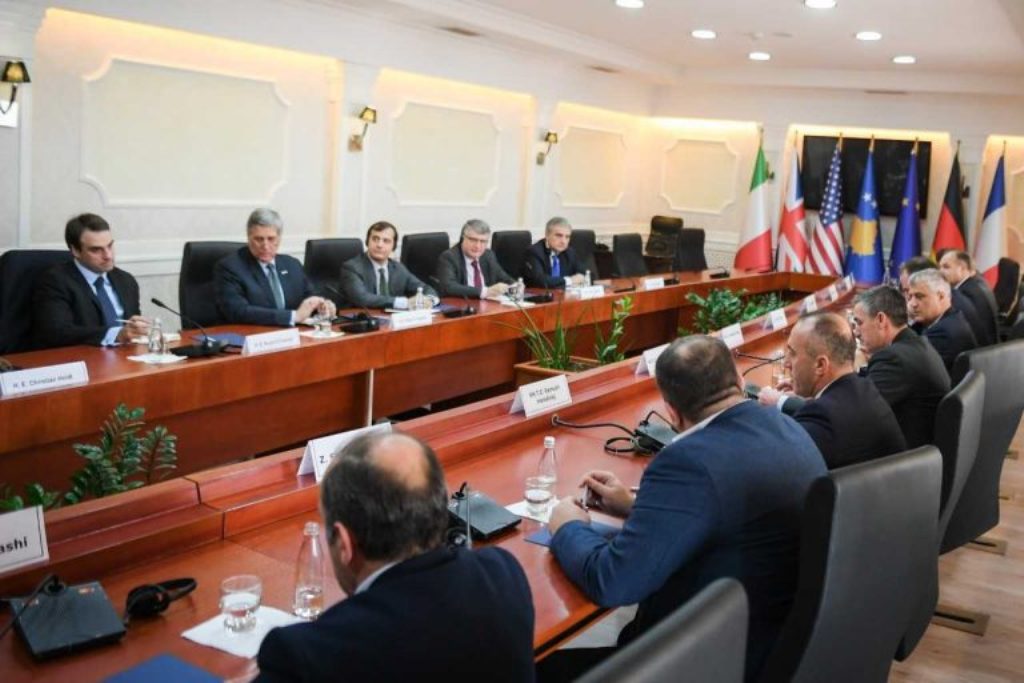 The ambassadors of the so called Quint countries had a meeting today with the joint chairman of the Negotiating Team with Serbia, Fatmir Limaj, president Hashim Thaci and Prime Minister Ramush Haradinaj.
After the meeting, Limaj said that the ambassadors have expressed their support for Kosovo in the dialogue with Serbia and that according to him, these countries want to see unity.
Limaj also said that the ambassadors would support a final agreement being reached between Kosovo and Serbia; an agreement which would be legally binding for both countries.
"Ambassadors expressed their full support and they want to see the political spectrum in the country united", Limaj said.
PM Ramush Haradinaj also demanded unity of the political spectrum in the process of talks with Serbia.
"Kosovo needs unity in order to achieve an agreement which fully complies with the will of the people of Kosovo expressed on 17 February 2008 by the Parliament of the Republic of Kosovo", PM Haradinaj said. /ibna/