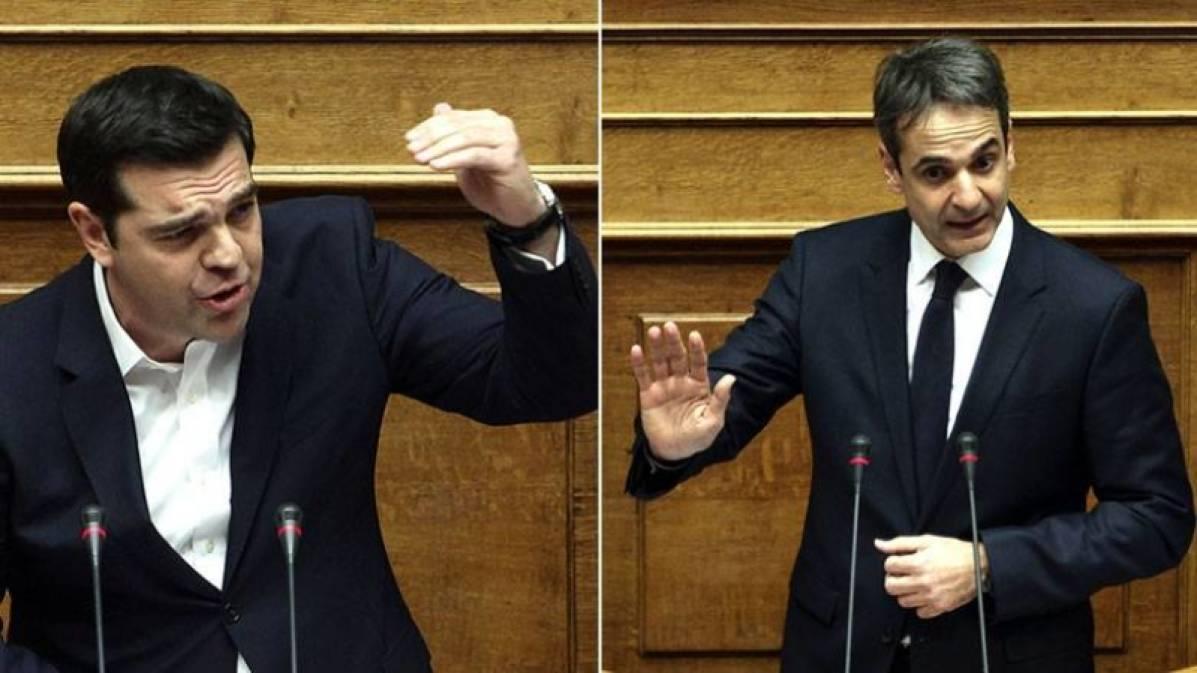 Ideological and political conflict between  Tsipras and Mitsotakis
The beginning of the works of the Constitutional Review Committee marks the completion of the House's plenary session tonight. The first debate on constitutional reform began this morning with political and ideological confrontation culminating in speeches by political leaders. A debate that is expected to greatly delimit the Left and Right conflict in the new setting after the end of fiscal adjustment programs.
The prime minister spoke about the main axis and objectives of the proposal for revision tabled by the majority. As it was emphasized, these are: the strengthening of parliamentarianism, the deepening of democracy and the participation of the people, the protection of social rights, the abolishment of privileged institutions in favour of the political elite.
As they estimate in the government, the proposals that have been tabled are in agreement with many MPs, and for this reason Al. Tsipras called on the leaders of the opposition parties not to raise an issue of party discipline but to let their MPs vote freely.
"We are not aiming to impose our own proposals but seek consensus in positions we consider necessary for the purposes we want to serve", he said from the parliamentary floor.
Tsipras – Mitsotakis confrontation
For a pretend constitutional reform accused the government the New Democracy leader, proposing the agreement to review 67 of the 120 provisions, with the next parliament to decide on their content. Kyriakos Mitsotakis accused Alexis Tsipras of a "Russian roulette logic" with regard to the Constitution. At the same time, New Democracy has recommended the constitutionalization of a financial mechanism to reduce deficits and the possibility of the establishment and operation of private universities.
The main points of the controversy, over the next two months that the inter-party dialogue will take place, are mainly the change in the relations between the State and the Church, the way of electing the President of the Republic, the constitutional protection of public goods and labour, Article 16 for public Universities, as well as the content of the Article on "Ministers' Responsibility"./IBNA