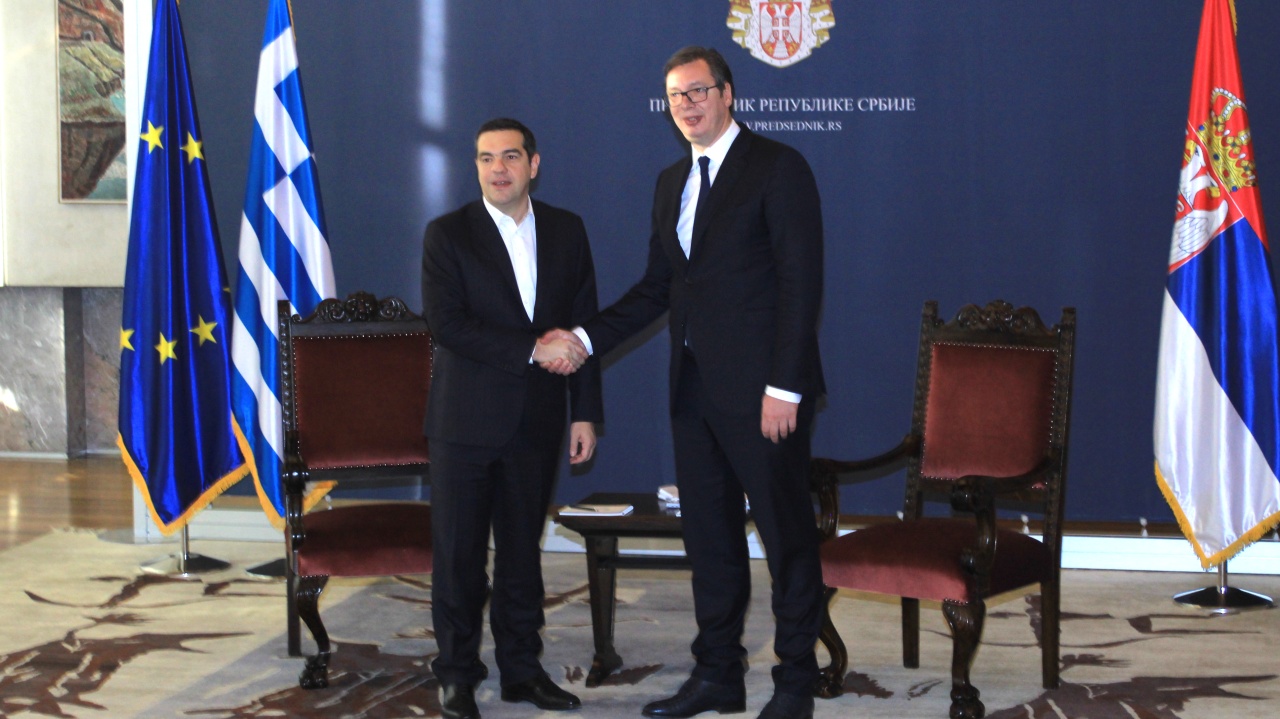 The meeting of the Supreme Co-operation Council, between Greece and Serbia, held in Belgrade, has shown that the Prespes agreement can also serve as a model for resolving the issue of Kosovo.
Serbia's apparent lack of interest in the agreement and the downgrading of its value with comments of the type: "it's not a big deal", which Foreign Minister Ivica Dacic had said at the time of it signing, no longer express Belgrade's position.
The Serbian political leadership seems to have revised its stance and this became clear after the Tsipras-Vucic meeting, in the framework of the Supreme Cooperation Council. The positive reference by Vucic to the Prespes agreement at a joint press conference with the Greek prime minister surprised the local journalists, who were accustomed to listening to the Serbian president expressing himself negatively on the agreement between Greece and fYROMacedonia.
"For Serbia, it is very important for the agreement between Athens and Skopje to be implemented. This would mean that the Republic of Northern Macedonia becomes a kind of bridge between Serbia and Greece, which also means a further approach of Belgrade and Athens", Vucic said.
Considering that two months ago the Serbian president questioned the validity of the referendum in fYROMacedonia, while earlier even its content, the view expressed yesterday is surely a serious development.
The Greek Prime Minister has probably contributed to the fact, as he maintained that the recipe for the success of the talks with fYROMacedonia was the persistence, the willingness to compromise, and the realization that this also means losses.
Alexis Tsipras urged Vucic to show determination and persistence in the dialogue with Pristina. The issue of Kosovo, though it has nothing to do with the nomenclature of fYROMacedonia, is a dispute that also requires compromise.
Vucic understands this need and the support he received a week ago from US President Donald Trump himself is seen as an opportunity to reach an honest compromise.
With the change of attitude towards the Prespes agreement and its acceptance as a template, Vucic is trying to influence public opinion in Serbia, which in its majority opposes the reconciliation with the Albanians.
The Serbian president is pessimistic about the positive outcome of the Kosovo resolution process.
The fact is, however, that similar pessimism also prevailed when the talks between Greece and fYROMacedonia for the name began, but in the end it was made possible to reach an agreement./IBNA
Photos: ΙΒΝΑ/Μladen Dragojlović