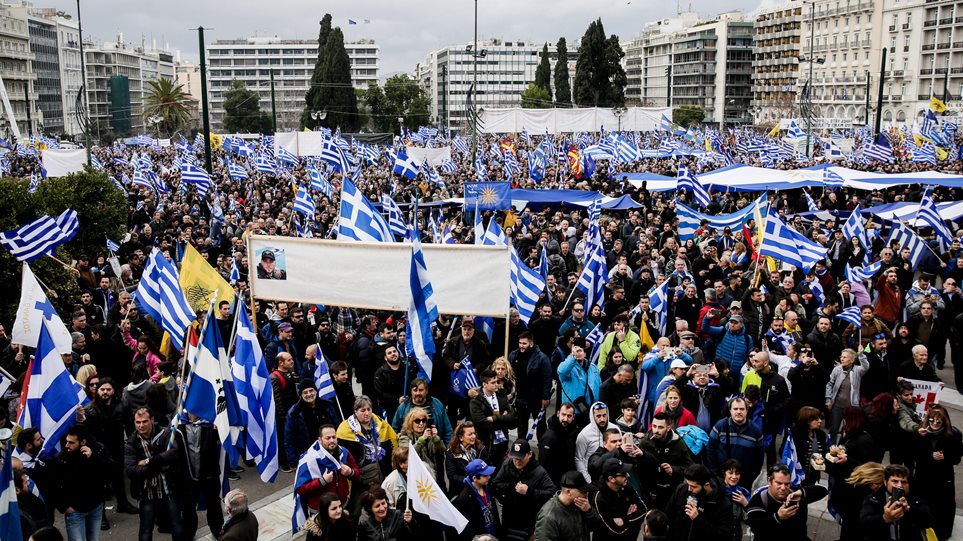 The political system in Greece is shaken by the rapid developments, as the Prespes Agreement comes to the Greek Parliament today, in order for the debate and ratification process to start by the end of the week. At 5pm, the Foreign and Defence Committee convened and introduced the text of the Agreement, and tomorrow or Wednesday follows the plenary session.
The Parliamentary Group of The Potami has been disbanded
From this morning, the parliament in Athens counts one less party as the parliamentary group of The Potami ceased to exist after the decision of Giorgos Amyras and Grigoris Psarianos to leave, disagreeing with the decision to vote in favour of the agreement.
At the same time, for the same reason Thanassis Theoharopoulos – chairman of the Democratic Left, which participates in the coalition of parties that make up the Movement for Change (KINAL) – has been expelled from the Parliamentary Group Movement for Change. Up to now, the votes in favour of the agreement reach 152, with the government having set a political target of at least 151.
Meanwhile, violent episodes from organized extremist groups marked yesterday's protestmarch against the Prespes Agreement in Athens. At a large rally, which according to police figures did not exceed 60,000, there was an attack against police forces in front of the parliament building, with police officers using chemicals to disperse them.
House Speaker Nikos Voutsis spoke of a systematic effort by extremist groups to invade parliament, explaining that there was a parallel organized attack on all five entrances of the building. It has made clear, however, that these groups are not associated with the majority of protesters and key organizers.
The government yesterday called for the political condemnation of the extremist elements, accusing New Democracy of identifying "with the extremist of Golden Dawn and can find no word to condemn the violent incidents they caused". At the same time, from the Maximos Mansion they denounce Kyriakos Mitsotakis for "dividing the Greeks to keep his party united".
New Democracy denounces the use of chemicals by the police
The main opposition party has called for the resignation of the Deputy Minister of Citizen Protection, denouncing the Greek Police for making use of "large quantities of chemicals to dispel the hundreds of thousands of citizens gathered from across Greece to protest peacefully against the detrimental Prespes Agreement". With an on camera statement, the chairman of ND spoke of an agreement against the "national sentiment", announcing the start of an investigation on the stance of the police at the protest march./IBNA