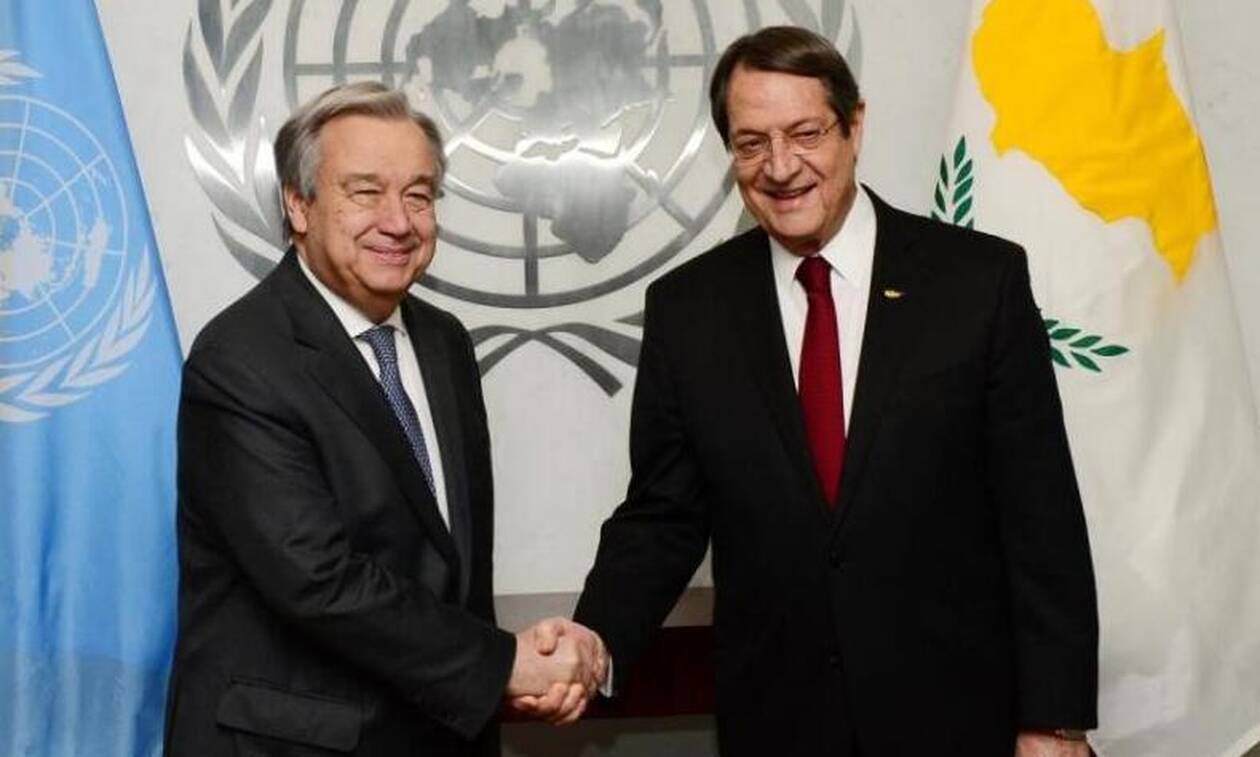 There is the possibility of a tripartite
By Michalis Michael
It seems there is the possibility of a tripartite meeting, said the President of the Republic of Cyprus, Nicos Anastasiades, who had a meeting today at the UN headquarters in New York with UN Secretary General Antonio Guterres.
In his remarks at the UN headquarters after the meeting, the President of the Republic told reporters that "it was a very creative meeting.
I have stated to our Secretary-General that we are ready for an agreement of terms of reference in order to allow the dialogue on the three components to resume, such as the joint statement of 11 February 2014, the convergences reached up to Crans Montana and, of course, the SG framework, as presented by him on 30 June.
I have told him that I am ready at any time to meet in a tripartite, in order to find a way to agree or at least repeat the joint viewpoint we shared on the 9th (August) and in the first hours after Ms Lute's arrival (in Cyprus).
What I want to say is that I welcome the SG's willingness to work with the parties, and it seems likely that the possibility of a tripartite might be visible, as well as possibly – should there be a convergence in the tripartite – to convene a pentamer meeting, in order for the parties involved in the external aspects of the Cyprus issue to agree on the subject, as Mr Cavusoglu says, of the discussions. Our side was absolutely clear on this goal".
Asked when he estimates that a tripartite meeting of the UN Secretary General with the leaders of the two communities might take place, the President of the Republic said that "this will be decided by the Secretary General. We look forward to October, either in New York or some European city".
Invited to say whether at the meeting he had spoken to the SG about his intention or thoughts of appealing to the Security Council on the issue of Famagusta, the President of the Republic said "we will speak of this later"./ibna