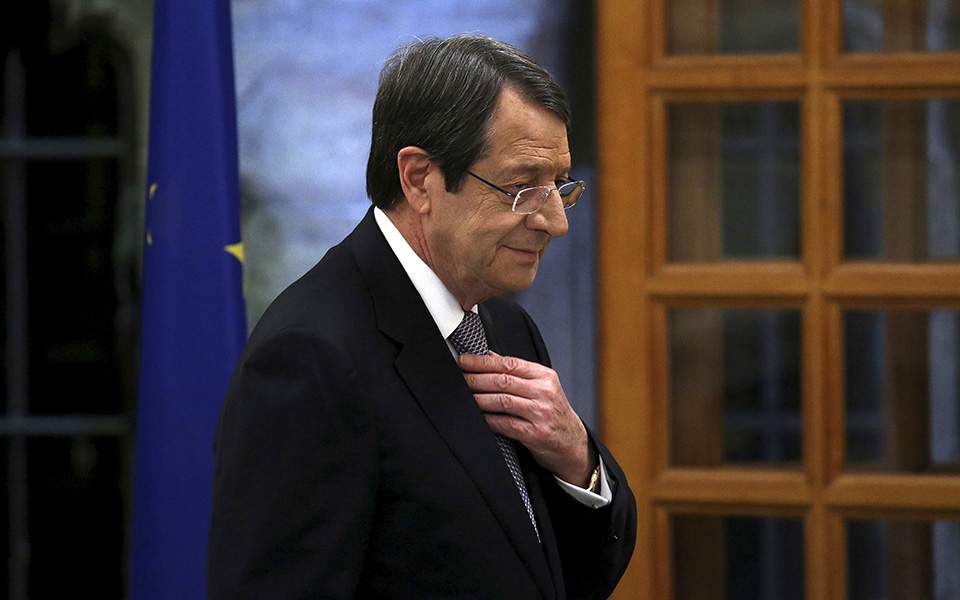 A misstep caused him a thigh injury – communication with Pavlopoulos
by Michalis Michael
President of the Republic of Cyprus, Nicos Anastasiades, has suffered a sub-head injury of the right thigh, resulting in his admission to a private hospital yesterday afternoon for surgery. The injury came from a misstep of the Cypriot President. The surgery lasted for two hours, was successful and he is expected to return to work within the next two weeks.
The President of the Hellenic Republic, Prokopis Pavlopoulos, contacted the President of the Republic of Cyprus, wishing him a speedy recovery. The Cypriot President received wishes for a quick recovery by all political parties.
However, the issue of the representation of the Republic of Cyprus was also raised – following the injury of the President – at the Special Meeting of the European Council, which is particularly important for Cyprus as it was expected to bring Turkish challenges to the fore. It has been decided that the Cypriot President will be represented in the Special Session by the President of the European Council, Donald Tusk.
"Of course, the President of the Republic intended to be actively involved and potentially to play a role in the consultations and decisions that will be taken, and we all know that apart from the issue that concerns the EU with the formation of the institutions, these days there is also the issue that concern Cyprus. But we should all know that the Government is making the appropriate démarches and despite the fact that the President will not be in Brussels, the diplomatic service, the Foreign Minister, our Permanent Delegation will have the required contacts that are needed these days in connection with the European Council's decisions specifically on Turkey's violations of the EEZ of Cyprus", said Cypriot government spokesman Prodromos Prodromou.
Asked if Mr Tusk will report on the issue of the EEZ on behalf of the President, Mr Prodromou said that "tomorrow is not a regular European Council meeting, it is a meeting to make some decisions in view of the start of the European Parliament and the necessary choice of the President of the European Parliament, which is associated with the other Presidencies.
The President of the Republic would have had some contacts on the sidelines of the Summit. Other issues are not on the agenda and that is why we say that consultations, diplomatic representations are taking place anyway"./ibna