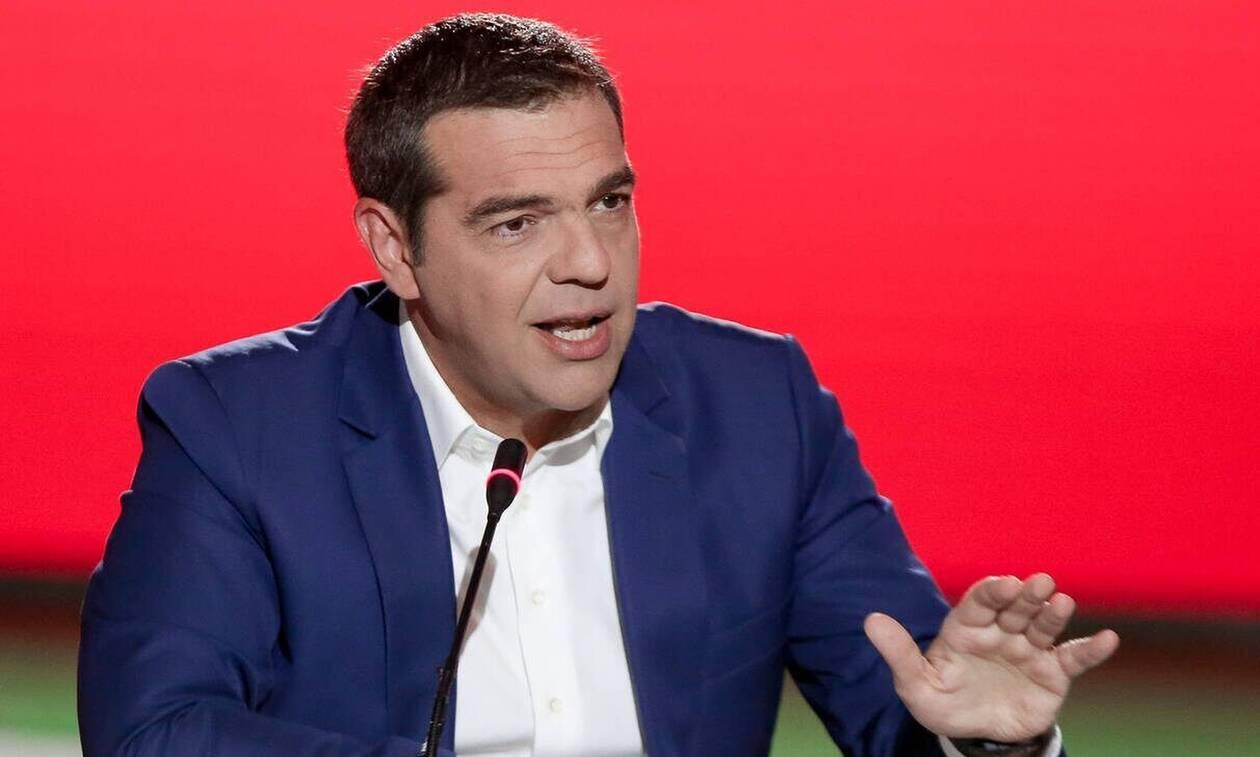 SYRIZA opposed the electoral law introduced in parliament by the Government, with the main opposition party getting ready to fight for the simple proportional representation. Meanwhile, SYRIZA reiterates the need for the re-election of Prokopis Pavlopoulos as the President of the Republic, calling on Kyriakos Mitsotakis to stop the games and the "presidential pageants" with the institution.
"Kyriakos Mitsotakis is destroying national understanding", Alexis Tsipras said addressing his party's political council. "At a time when national understanding is needed, Mr. Mitsotakis chooses to torpedo it with his two top choices. On the one hand, he does not propose the renewal of Pavlopoulos's term of office, and on the other he abolishes the simple proportional representation system, the fairest electoral system of all, which forces political parties to consult and program convergences", he said.
In this context, according to the latest information from the SYRIZA HQs, even if Prokopis Pavlopoulos withdraws from the race, it is more likely that he will not be stating his own proposal. This is because the main opposition believes that the steady attitude on the issue from the beginning has been clear, while at the same time it stays safe in the event that Kyriakos Mitsotakis attempts to put the blame on them for the failed attempt of the consensus in SYRIZA.
However, as well-informed sources report, this does not mean that Alexis Tsipras's party will reject any proposal by the Prime Minister. "For us, Prokopis Pavlopoulos must be re-elected because he symbolizes consensus and has had a successful term in office. If the Prime Minister insists on his rejection, he must explain why. How we will respond to any other name will be decided when the "naming" is over and Kyriakos Mitsotakis finally has a clear position", a party official told IBNA.
At the same time, SYRIZA chooses to "raise" the agenda of social issues, of the citizens' daily lives, where the effects of government policy are now starting to show. A key area is the protection of the primary residence, which, as the Minister of Development has announced, ends on April 30, declaring that auctions will take commence.
The main opposition's other field of focus is the issue of labor. In fact, today Alexis Tsipras posed a question to the Prime Minister regarding arbitrary action by the employers, the negative record of redundancies, the freezing of the minimum wage increase – despite New Democracy's pre-election announcement – and whether the Government would carry on with the brain drain program comprising 5,500 young scientists. /ibna