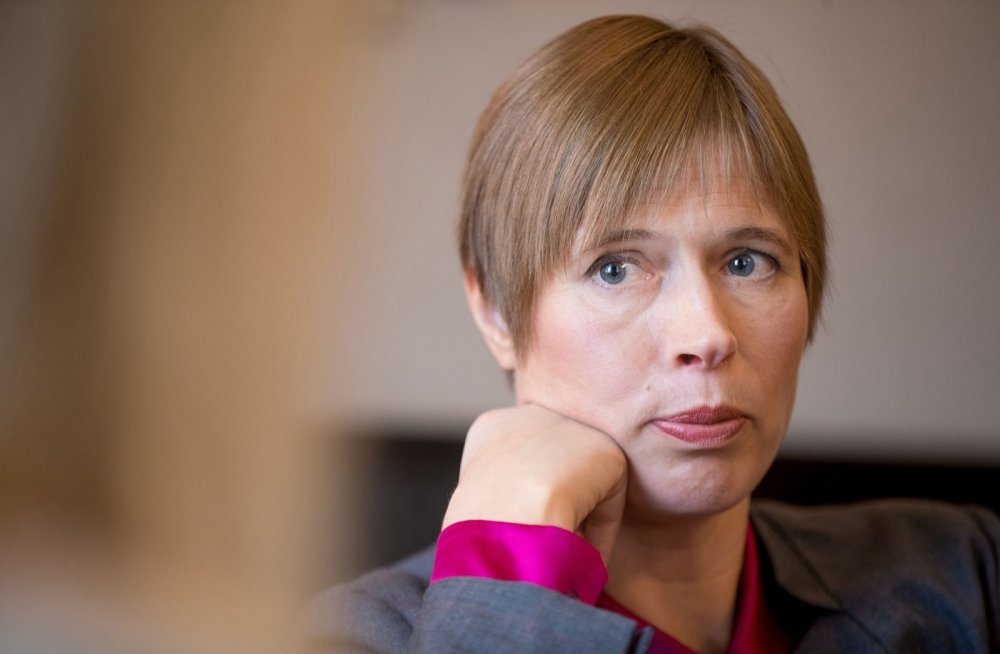 The Estonian President, Kersti Kaljulaid will make a two-day visit to Athens, starting on Wednesday late night. She is expected at the Eleftherios Venizelos international airport of Athens on Wednesday, May 16, at midnight.
On Thursday, her official visit will begin with her laying a wreath at the Tomb of the Unknown Soldier, at 10:00 a.m. local, and after that she will be hosted by the Greek President, Prokopis Pavlopoulos at the Presidential Mansion. The two counterparts will then have a meeting.
Later on, she will be welcomed at the Greek Parliament by its President, Nikos Voutsis.
In the afternoon of the same day, the Estonian head of state will go visit the Orange Grove at the embassy of the Netherlands in Athens. "Orange Grove is the  flexible co-working space and community for young entrepreneurs in Greece. It is a renowned initiative of the Embassy of the Kingdom of the Netherlands in Athens, and is financially supported by Dutch-Greek businesses and grantmaking foundations active in Greece."
In the evening she will once again meet the Greek head as he will throw an official dinner on the occasion of her visit at the Presidential Mansion, whereas on Friday morning she will be met by Greece's Prime Minister, Alexis Tsipras at Maximos Mansion.
Her final stop will be the Frontex Operational Office, in Piraeus. Estonian Police and Border Guards have been dispatched to Greece in the past, in order to help Greek authorities with the registration of refugees.
As the Hellenic National Defence General Staff page reads, "On April 26 and 27, 2018, HNDGS Chief, Admiral Evangelos Apostolakis HN, paid an official visit to Estonia. It is noted that this is the first time a Greek CHOD visits the country.
On Thursday April 26, HNDGS Chief, laid a wreath in the monument of the War of Independence and after an official reception ceremony at the Estonian General Staff of Armed Forces, he met with his counterpart, General Riho Terras."
Kersti Kaljulaid is the fifth and current President of Estonia and the first female head of state of her country, since Estonian Declaration of Independence in 1918. She is also the youngest ever President, aged 46 at the time of her election (October 2016)…. / IBNA
Posing for the press during her inauguration ceremony in Tallinn, Estonia on October 10, 2016