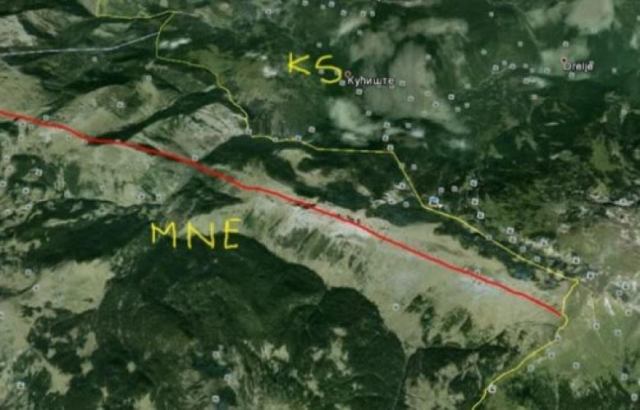 The State Commission in charge measuring the territory of Kosovo has presented in parliament the results of the survey that it has carried out on field.
According to the commission, Kosovo has not lost any territory with the agreement for the border demarcation with Montenegro.
But these findings of the commission have not reduced tension between majority and opposition in relation to this issue.
The opposition insists that border demarcation with Montenegro, Kosovo's territory has reduced by 8 thousand hectares.
But, the commission has rejected this claim made by the opposition.
The head of the Commission, Hivzi Islami, who is also head of the Academy of Sciences and Arts of Kosovo, said that in 1981, Kosovo occupied an area of 10.887 square kilometers, while from 1982 until 2007, this area was 10.908 square kilometers.
Based on international obligations and Ahtisaari's Plan, after the border demarcation with Montenegro and FYROM, changes have taken place in the cadastral area on the border with FYROM, which has led to the fact that Kosovo today has another area, but there have not been losses in the territory.
"Kosovo's area today is 10.905.25 square meters", said Islami.
Meanwhile, Self Determination MP, Albulena Haxhiu has rejected the findings of the Commission, based on which, Çakori is part of Montenegro.
He said that if the government attempts to pass the demarcation agreement with Montenegro in Parliament, it will face a strong reaction by the opposition.
"Of course this will cause tension in the country, by Mustafa's government will be the only responsible side for this", Haxhiu said.
The member of the steering committee of the Alliance for the Future of Kosovo, Muharrem Nitaj has rejected the Commission's findings. According to him, these were the figures requested by Mustafa when he created that Commission. /balkaneu.com/