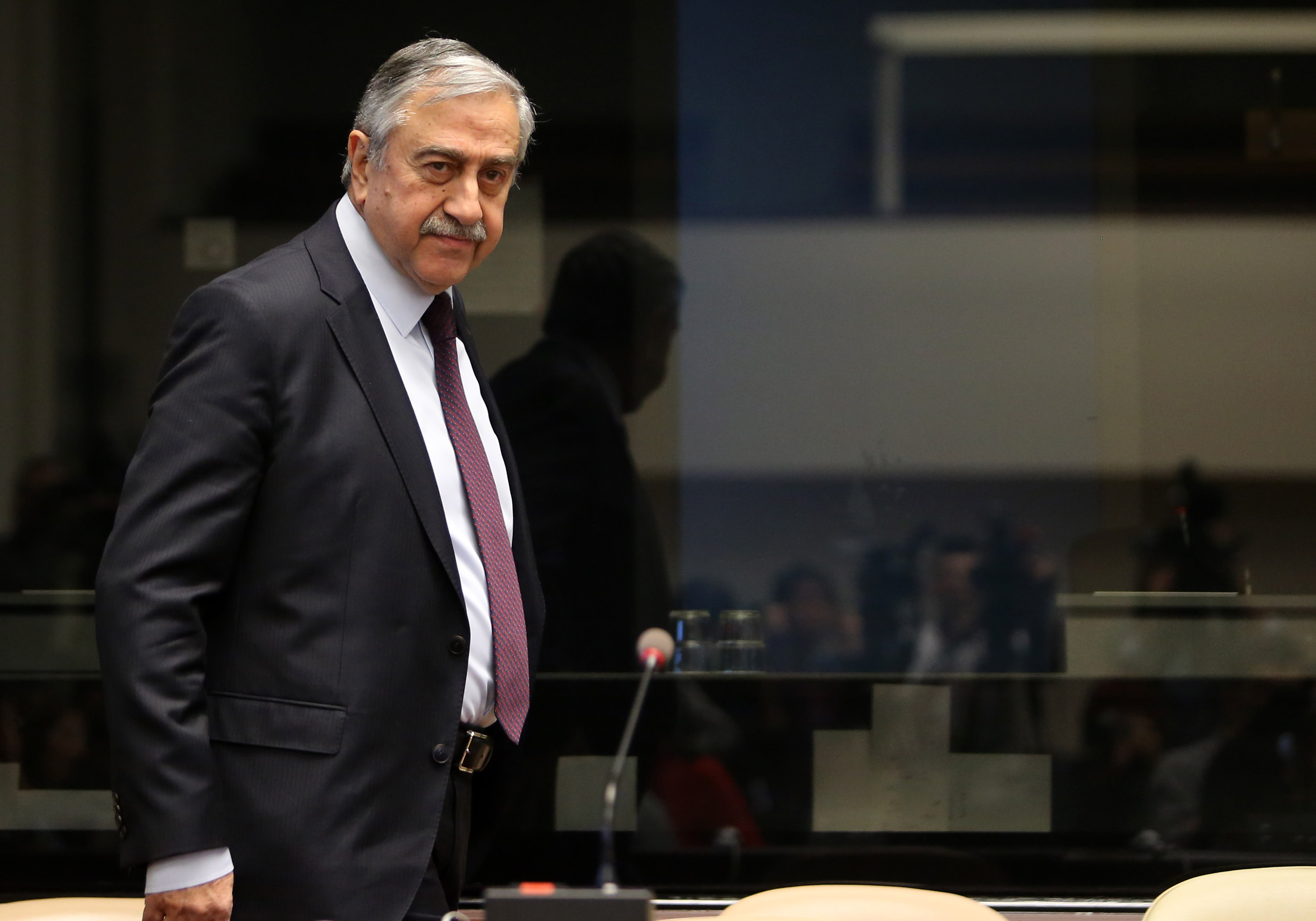 Even Akinci doesn't agree with the figures given by his "ministers"
By Michalis Michael
During a press conference, the "Ministry of the Interior" of the occupied territories released figures indicating that the number of "citizens" of the "TRNC" reached 252,497. Also, as it became known, the "governments" of the pseudo-state have granted "residence permits" to 121,802 citizens of Turkey and other countries. So the total population of the "TRNC" reaches 374,299 citizens. A number that is far from what Mustafa Akinci had said within the framework of the Cypriot Issue negotiations concerning the occupied territories' population, as the number he had given was 220,000 citizens.
The aforementioned figures bring a headache to the Akinci "government", but they are also a thorn that reaches up to the forthcoming resumption of talks on a solution to the Cyprus issue, whenever they take place. The first point is the reaction of Akinci himself, which appears to be inconsistent with the figures released by Ayşegül Baybars. This creates yet another crack within the ranks of the "government", while there is already much implied about Turkey's role in the whole issue.
Moreover, Turkey, as it has been known, has increased the pressure on the occupied territories in the past, in order to increase the granting of "naturalizations". So the matter is not simple for Mustafa Akinci, but he did little to address it until today, since the first thing he should do is to disclose his opposition to Ankara's abovementioned line. In addition, however, there are still two parameters that have their own significance.
The problems in the interior and the Cyprus issue
The already wounded "intergovernmental" front of Akinci now seems to be on the verge of a crisis. Already, the controversy that exists behind the scenes, with the Foreign Minister Kudret Özersay, has come out in the open when information arriving at Nicosia's press offices confirms the above-mentioned conclusion that Turkey prefers to talk directly to Özersay rather than to Akinci.
To this front was added the open questioning of the Turkish Cypriot leader regarding the figures published by the "Ministry of the Interior" concerning the population of the occupied territories. Akinci, being dismayed himself, has questioned these figures and asked for them to be reviewed. But not with a census that would be a logical solution and which the Greek Cypriot side had also urgently requested in the discussions on the proportion of the population (the famous 4: 1), within the framework of the negotiations for the solution of the Cyprus issue.
This is also the second factor that the Turkish Cypriot leader now faces. Since all the previous years he was asserting that the population of the occupied territories reached 220,000 (a figure that is far away from the numbers provided), what would ultimately be the reaction of the Greek Cypriot side to the issue now?
All this constitutes a very complex scenery, while the return of diplomat Jane Lute to Cyprus for the drafting of the terms of reference – namely the framework in which Anastasiades and Akinci will discuss – is still in the air. Besides, it is also accepted in the occupied territories that now, with these numbers and sizes given for the population, this is a big step back that cannot remain undiscussed in the negotiations for the Cyprus issue./ibna