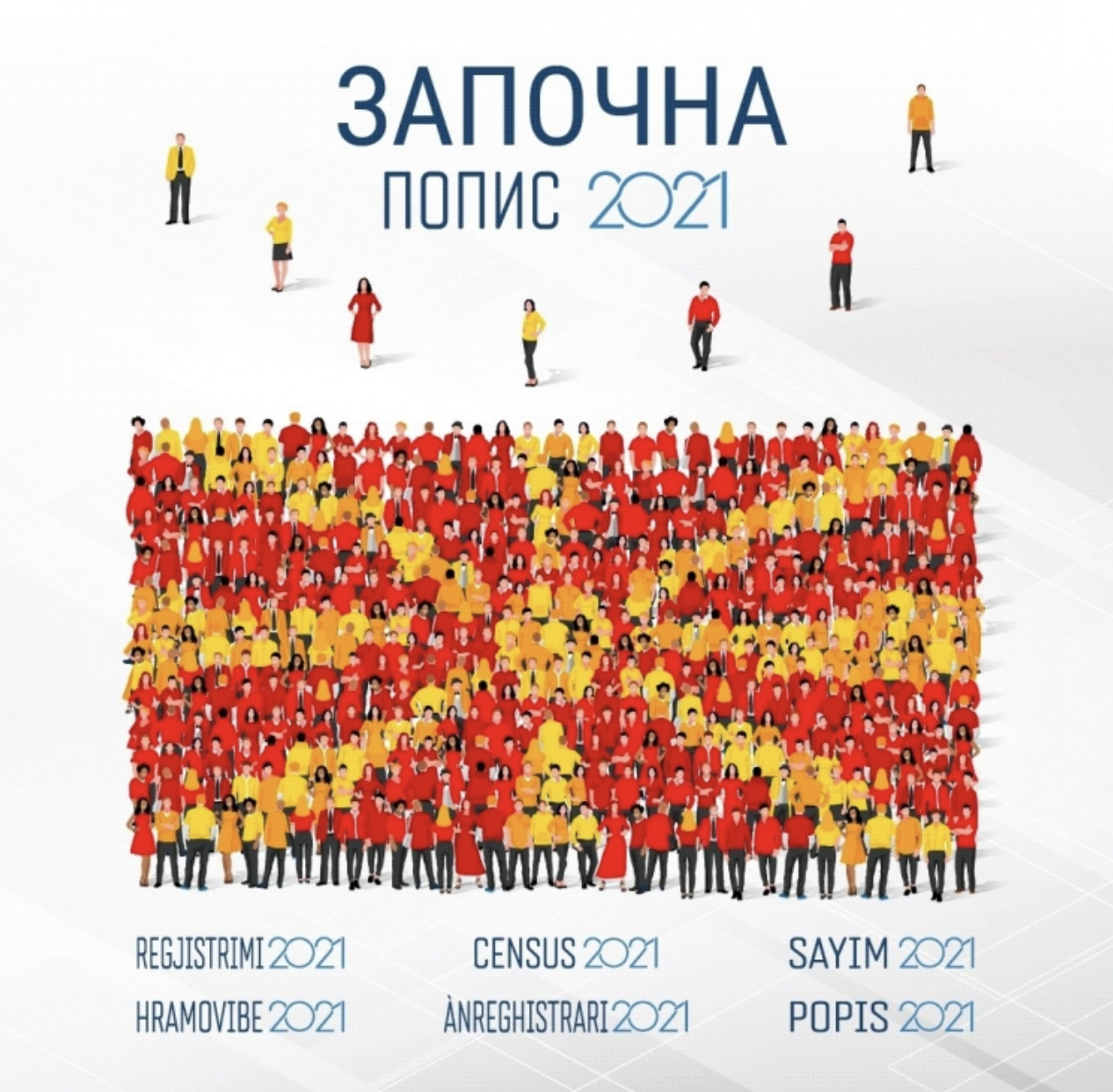 The census of the population of North Macedonia, which started on September 5 and will last until September 30, 2021, is being conducted at a satisfactory pace and without any problems, said the head of the country's National Statistical Service, Apostol Simovski.
He said that both the government and the opposition have supported this process and this is positive.
Simovski added that the percentage of citizens who refuse to be registered is negligible, but he stressed that those who persistently refuse to register will face sanctions under the law. He even clarified that the fines imposed on those refusing to register will amount to 300 euros.
By yesterday, more than 600,000 citizens had been registered. Only the day before yesterday 100,000 citizens of North Macedonia were registered and at this rate the population census will be accelerated and everything will be processed on time, Simovski said.
The head of the National Statistical Service of North Macedonia also noted that it is possible that the result of the population census may show that the number of citizens is 1,800,000, but he refrained from prejudging this.
The country has not had a census for almost 20 years.
The last population census took place in 2002, while another one that was due to start in October 2011 was interrupted a few days before its completion due to heated disagreements between Slavs and Albanian members of the state commission tasked with conducting it.
Since then, all attempts to reach a consensus and conduct a population census have failed, reflecting the mutual suspicion between the country's two major ethnic communities (Macedonians and Albanians) about the proportion of the population of each in the country.
According to the 2002 census, the country's population was approximately 2,020,000 people.
In that census, 64.18% had declared themselves Macedonians and 25.17% Albanians. A percentage of 3.85% had declared themselves Turks, 2.66% Roma, 1.8% Serbs, 0.85% Bosniaks and 0.5% "Vlachs". Members of other ethnic groups accounted for 1%. In the 2002 census, 422 people declared their ethnicity as Greek./ibna