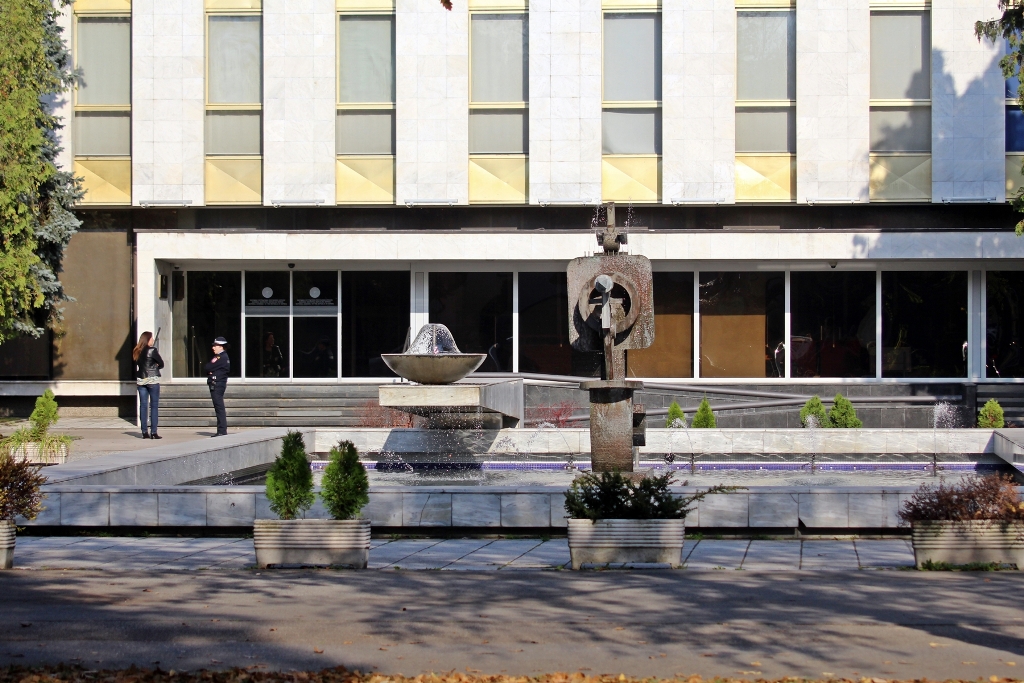 Just a few hours before the special Republika Srpska National Assembly (RSNA) session, in which MPs supposed to vote for his dismissal, Deputy Speaker Senad Bratić irrevocably resigned.
With this act, Bratić becomes the "first victim" of a new political confrontation between leading Serb and Bosniak parties in Bosnia and Herzegovina. In fact, Bratić's only "sin" is that he is Bosniak. RSNA has four Deputy Speakers and one of them is Bosniak, according to the law.
Bratić said that the initiative for his dismissal contributes to interethnic misunderstanding and tensions and that he does not want to be a part of that process, so he decided to resign.
"This initiative, submitted by the ruling coalition, aims to portray political powerlessness as supremacy and to link political processes and misunderstandings with ethnic relations", Bratić said in the written statement.
Almost a year ago, when the RSNA was established after the General Elections, opposition parties were not keen on voting for Bratić's appointment on this position. But, the ruling coalition led by biggest Serb party in BiH, Alliance of the Independent Social Democrats (SNSD), supported him, forming an unstable alliance with Party of Democratic Action (SDA), the biggest Bosniak party in BiH. Sources said at the time that this was necessary to provide enough votes for SNSD member, Dušanka Majkić, to be elected in state Parliament. Majkić is a high ranking SNSD official most (un)popular because she took her retirement severance pay from the position of the MP in parliament and then went back to work as if nothing had happened. It means that taxpayers gave her more than 30 000 BAM (15 000 Euro) for nothing. The average salary of MP in the BiH Parliament is about 2 000 Euro.
Bratić is a high ranking official of SDA and, a few days ago, voted in favour of the disputed "Declaration on program aims" which states that SDA will strive to the establishment of the Republic of Bosnia and Herzegovina, with no entities, and with "Bosnian language" as the basic form of national identity. The Declaration triggered an angry response from SNSD and other Serb parties, which labelled the document as "the biggest hit on the Dayton Peace Agreement since it was signed".
At the same time Bratić was submitting his resignation, SNSD leader and Serb member of the BiH Presidency, Milorad Dodik, was explaining to the party's Main Board that it is necessary to reactivate the idea of the "Republika Srpska self-determination". It basically means the dissolution of BiH and the establishment of Republika Srpska as an independent state. In his address to the media after the Main Board session, Dodik reiterated that SNSD is against any idea regarding a Republika Bosnia and Herzegovina, as this was formulated by SDA in its Declaration, adding that SNSD will propose its candidate as a replacement for Bratić in RSNA.
Later today (Wednesday), RSNA will hold a session about nothing as the only issue on the agenda was Bratić's resignation. Interestingly enough, representatives of RS from the ruling coalition and opposition will have a meeting with Serbian President Aleksandar Vučić on Saturday in Belgrade.
It will be interesting to see if he will be able to force them to work towards calming down the political situation in BiH./ibna