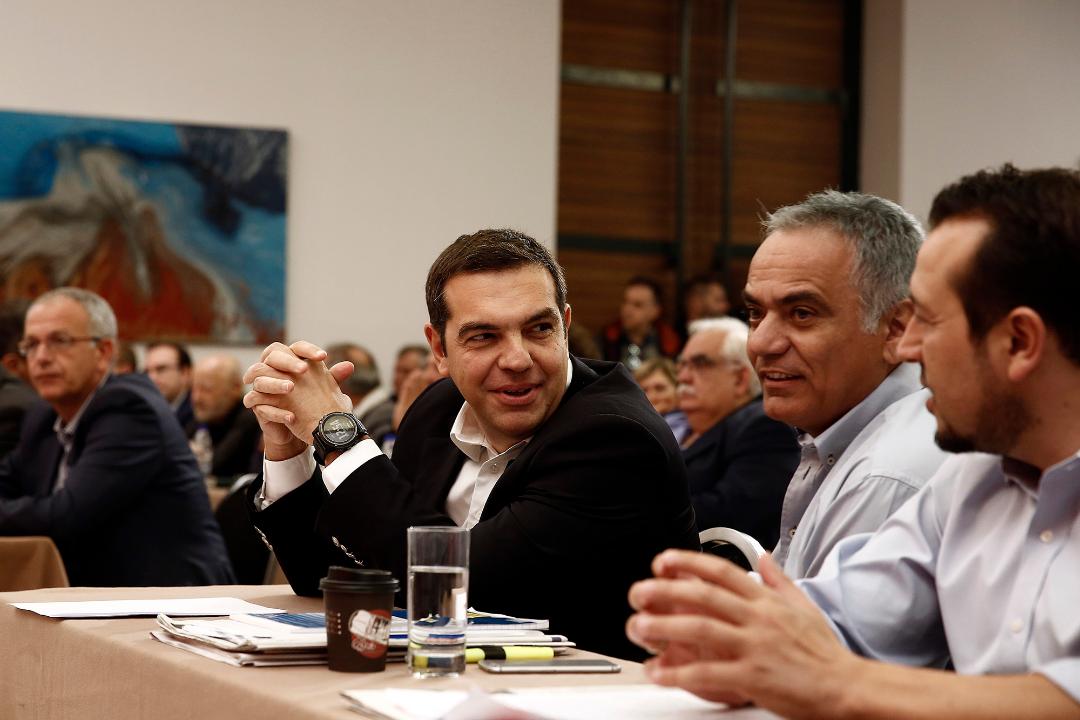 Alexis Tsipras: Incision and continuation of the transformation of SYRIZA
The immediate steps for the reconstruction of SYRIZA were decided by the Political Secretariat of the party that met for the second day under Alexis Tsipras. "We do not just want to attract the wider pool of forces, but to build the new SYRIZA and the expansion of its impact on society and the whole range of progressive and democratic movements", Alexis Tsipras said in his placement.
For the opposition party, which with 32% now represents one of the two political poles in Greece, it is clear that the transformation and organizational alignment with the electoral influence is a one-way street. SYRIZA was a small leftist party with 4% -5% before in 2012 it began to steadily grow to reach its current consolidation as an expression of the broader left and progressive space. "Our venture is both a breakthrough and a continuation of our course to date", Tsipras in his speech to the political secretariat.
In this context, the immediate next step will be the creation of a single SYRIZA committee with the Progressive Alliance that will prepare for the conference in early 2020. Also, the SYRIZA online upgrade will create a team responsible for the party's "digital transformation", as well as the launch of a massive campaign to recruit new members.
It was also decided to strengthen the party's youth organization.
Tomorrow, Thursday, convenes the Coordinator Body of the Progressive Alliance and by the end of September the political-ideological declaration will be made public.
SYRIZA's leadership is attempting to close the circle of introversion with Alexis Tsipras providing his full support to party secretary Panos Skourletis, whom reports wanted him in open conflict with SYRIZA's president. "The attacks on the Secretary are attacks on the party and the answers will be given collectively", party officials said, agreeing with Tsipras' stance.
In addition, Alexis Tsipras shut down the scenario that he would demand that the president be elected from the base rather than the congress, as is the case today, speaking of "a discussion that is both disorientating and pointless"./ibna