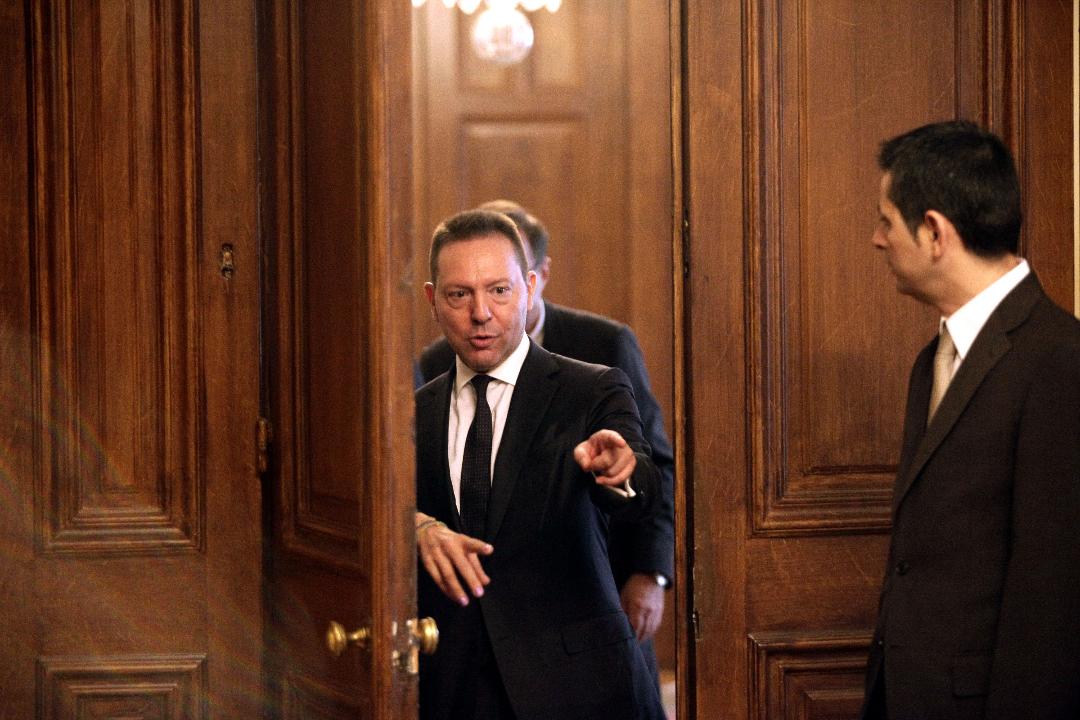 A "hot incident" took place in Athens between the government and the Governor of the Bank of Greece, following a publication of the newspaper "Proto Thema", which reflects the positions of New Democracy, according to which Health Minister Pavlos Polakis received a consumer loan of 100,000 euro, at a time when no citizen could get a bank loan of this magnitude.
According to the Bank's announcement, the loan to the Minister was granted according to all the rules and conditions, while it is emphasized that from 2018 to today the Bank has granted corresponding loans to a sufficient number of natural persons. It is also noted that similar loans have been granted by other systemic banks to political persons.
An intense reaction has been caused by the fact that the Bank of Greece moved swiftly in order to investigate this particular case, something that did not happen for "suspect" loans to other political figures and opposition parties, as the minister and the members of SYRIZA noted. Indeed, the Central Bank found after the audit that all the formal procedures had been adhered to by Attica Bank.
The phone call from Polakis and Stournaras' resort to justice
However, a phone call of the Health Minister to the governor of the Bank of Greece, Giannis Stournaras, yesterday, has put "fire" on the political scene. According to the dialogue, which was leaked to the press yesterday – and which was confirmed by both sides, with Stournaras' environment claiming that only part of the dialogue has been published – P. Polakis asks the Governor of the Central Bank, after the audit of his own loan to proceed to corresponding moves for the loans of ND and PASOK, M. Spyrakis and I. Georgiades, and the newspaper "Proto Thema".
In a statement, G. Stournaras notes that this action was taken without his consent, in violation of the relevant provisions of the Penal Code and calls on the competent judicial authorities to intervene of their own motion, accusing the minister of recording the conversation. He even asked the prime minister and the government to preserve the independence of the Bank of Greece.
Stournaras sends spikes against the government
Commenting on the issue, Maximos Mansion stressed that the government fully respects the independence of the Bank of Greece, "even when its governor has diversified in crucial economic policy issues". In fact, the statement leaves spikes for the role and actions of G. Stournaras, stressing that all sides "have to demonstrate in practice the same respect for independence and the principle of political neutrality".
New Democracy accuses Polakis of extortion to the Central Banker and institutional diversion, while KINAL speaks of "regimentalism" and "Maduro-type situations".
Commission spokesman Dimitris Schinias called for full respect for the independence of all central banks of the eurozone and central bank governors in their duties.
However, it is not the first time that Stournaras has been targeted by the Minister of Health, as there was the case of the investigation into the health scandal of the Disease Prevention Center, which had investigated the involvement of one of his relatives, as well as the Novartis case, where the name of the present governor of the BoG had been involved./IBNA