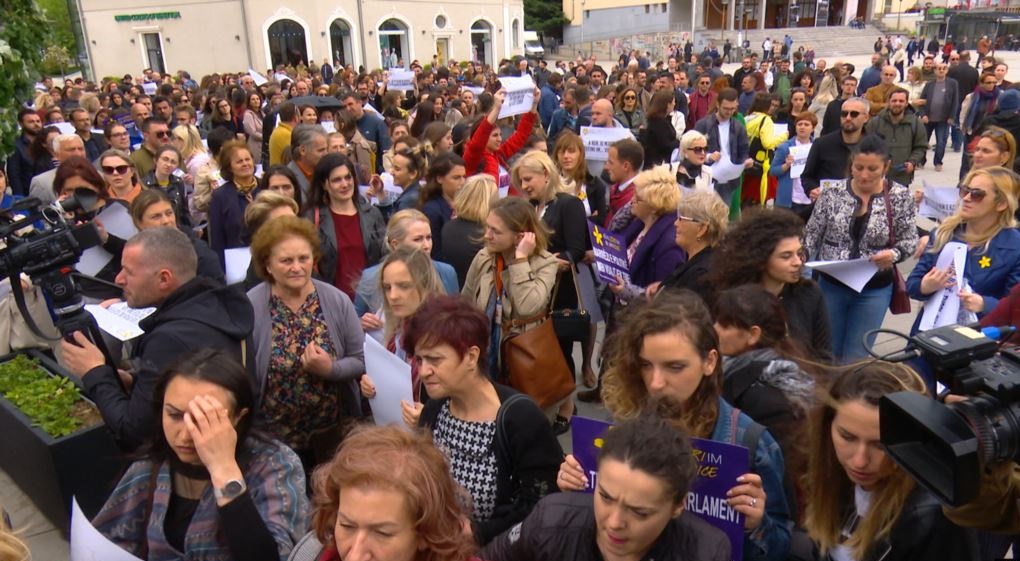 The posting of a photograph by lawmaker Florina Brovina, which she initially claimed that they were images from a rape that Serb forces had done during the war in Kosovo, has sparked debates and demonstrations in this country.
Mrs. Brovina, which was taken for interrogation by Kosovo's Special Prosecutor's Office said that the photograph may have been fake. Despite her apologies, reactions did not stop.
Groups of people joined a march of several NGOs on Monday in support of victims of rape during the last war in Kosovo.
"We're suffering in silence and you're hurting us. We want justice, but we don't want our children to see our suffering", said the head of the Center for the Rehabilitation of the Victims of Torture, Feride Rushiti.
Meanwhile, parliament of Kosovo may now be unable to appoint a commission which would be in charge of the establishment of an international tribunal on Serb genocide in Kosovo. /ibna/