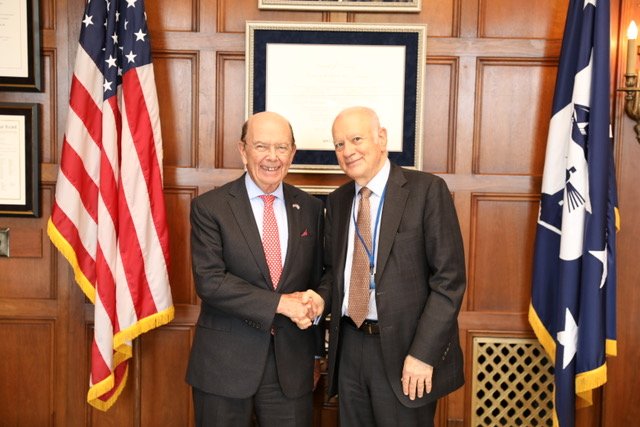 During Tuesday's meeting between the Minister of Economy and Development Dimitris Papadimitriou and the U.S. Secretary of Commerce, Wilbur Ross in Washington it was confirmed that the Committee on Economic Cooperation between Greece and the U.S. is being activated. The meeting lasted for an hour and was held following the recommendation of the Economic Cooperation Committee between Greece and the United States, whose technical staff has already got down to business.
During the meeting, the two sides underlined the importance of the committee and agreed on intensifying conference frequency with the participation of high-ranking staff of the American Department of Commerce through teleconferences, apart from that of officials from the Greek competent ministry and the ones from the U.S. Embassy in Athens.
Moreover, the two sides talked about investment and copyrighting issues.
Ross confirmed his intention to attend the 2018 Thessaloniki International Fair (TIF), where the U.S. will be the honoured country.
Both ministers pledged to arrange one more such meeting in the near future…/IBNA