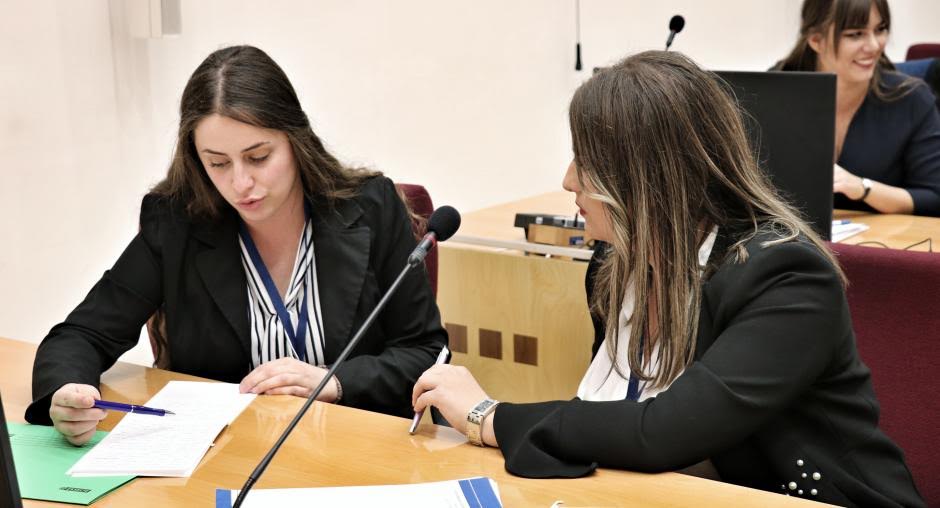 Sarajevo hosted the third annual edition of the Extracurricular Workshop on International Criminal Law and Transitional Justice, organised by the OSCE Mission to Bosnia and Herzegovina, for law students.
The OSCE Mission to BiH said in a press release that the five-day workshop was organised between the 23rd and 28th September 2018, in the capital Sarajevo. Students from five universities in BiH had the opportunity to gain practical experience through applying the principles of international criminal law and in tackling particular issues arising in war crimes cases.
The students, who will shortly graduate from law school and enter the judiciary, learned about the investigation, prosecution and adjudication of war crimes cases from judges, prosecutors, attorneys, witness support officers, and investigators themselves.
"I am continuously impressed by the commitment of law students I meet in Bosnia and Herzegovina. These students, through their engagement and learning, have gained new skills that will have a positive impact in their forthcoming careers as legal professionals and help them contribute to the achievement of truth and justice in this country", said Bruce G. Berton, Head of the OSCE Mission to Bosnia and Herzegovina.
Selma Kunić, a fourth year law student at the University of Tuzla said that the workshop is a successful amalgam of theory and practice of international criminal law.
"It is workshops like this that enable us to learn more and expand our existing knowledge, since they offer a wealth of experience one cannot get within our institutions of higher education, especially given the fact that the system of education in Bosnia and Herzegovina is not organized in a way that fosters the adequate application of lessons learned in practice", Kunić noted.
The concluding activity of the workshop was a mock trial held at the Court of BiH, where students practiced their trial advocacy skills and demonstrated the knowledge they gained during the workshop in front of senior members of the judiciary…. / IBNA