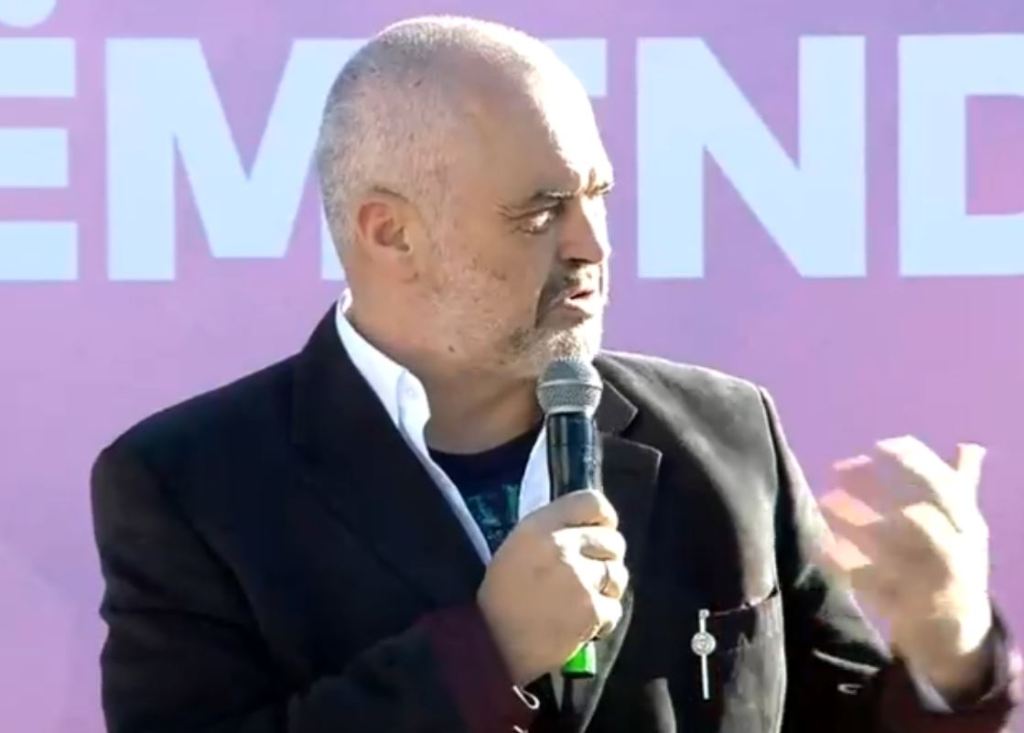 Prime Minister of Albania, Edi Rama warned today the opposition that the number of votes that it will be able to obtain in the June local government elections will be less than two years ago when parliamentary elections were held.
Today, PM Rama held a meeting with residents of Puka in the north of the country, focusing his speech on the opposition's decision to give up its parliamentary mandates.
This is the second term in office for the left wing government, however, Rama says that the reason why Albanians are choosing to leave the country is that the opposition has killed their hopes.
"You're all seeing what we're doing and what our shortcomings are. However, everyone knows that the opposition has done for Albania and the worst thing is that the opposition continues to remain a big obstacle in our path toward development and progress. It has no vision and no alternative program, killing hope for many Albanians", Mr. Rama said, considering the events taken place in Saturday's protest as acts of vandalism.
"They talk about vote buying, but they were part of the government in the previous elections", Rama said, stressing that he's convinced that the opposition will lose the local government elections and parliamentary elections whenever they're held. "For as long as the opposition continues to think that Albanians are stupid people, then the number of its supporters will continue to fall", the Prime Minister said. /ibna/