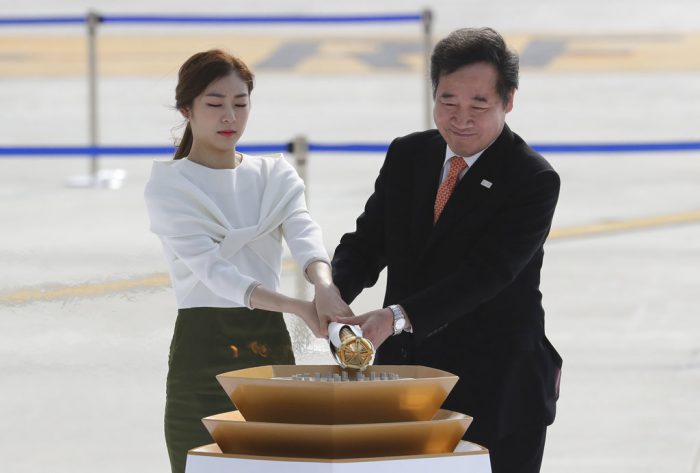 With the Pyeongchang 2018 Winter Olympics just around the corner, set to begin on February 9, the Hellenic Olympic Committee (HOC) handed the Olympic flame to South Korea's organizers, at a formal ceremony in the Panathenaic Stadium in Athens, on Tuesday, October 31.
The Committee's president, Spyros Kapralos was the one to hand the flame to his South Korean counterpart, Lee Hee-beom, in an official event that "included a ceremony with actress Katerina Lechou as high priestess, choreographed by Artemis Ignatiou", reports ANA-MPA.
The ceremony took place in the presence of  the Greek President Prokopios Pavlopoulos, Deputy Minister for Sports Giorgos Vasiliadis, European Commissioner for Migration and Home Affairs Dimitris Avramopoulos and the US Ambassador to Greece, Geoffrey Pyatt, among others. More than 15,000 people arrived there to attend the flame hand over.
"The Olympic flame is on its way to South Korea, where the Olympic torch relay will continue until the opening of the Games on February 9."…/IBNA 
Photo: Lee Jin-man/AP