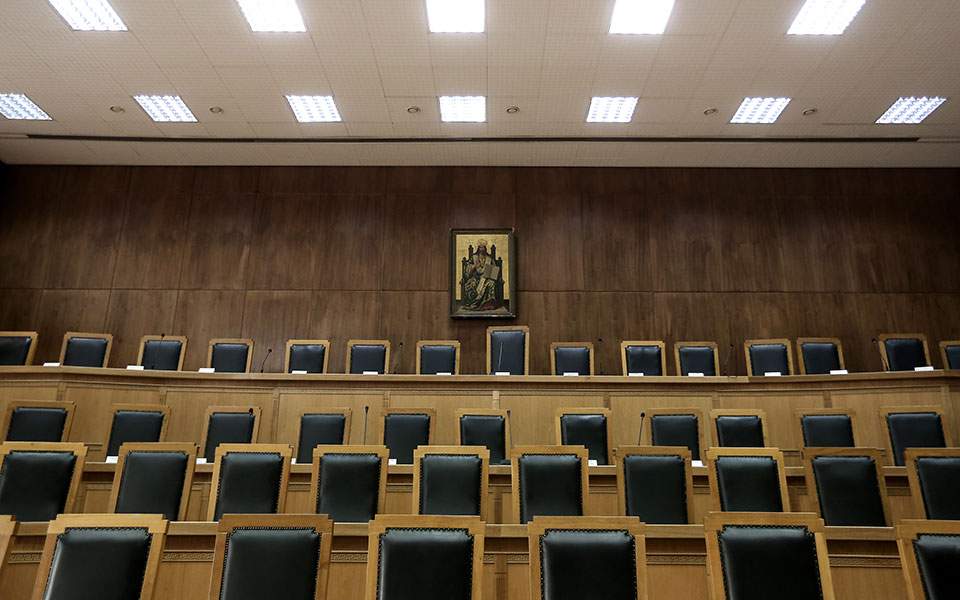 The Council of Ministers unanimously voted today to elect the two men who will comprise the new leadership of the Supreme Court. Iosif Tsalaganidis, being the most senior Vice President of the Supreme Court, was nominated for President of the Supreme Court, while the second most senior, Mr. Vassilios Pliotas, was considered for the position of Chief Justice of the Supreme Court. By making these choices, the Government actively demonstrates the faith it holds in the institution of Justice, while respecting the hierarchy in the judiciary. Therefore, the Government restores the institutional order that had been seriously affected by the previous government's deep dives in the Yearbook.
Single Transparency Principle
The Government proposes Aggelos Binis, an individual with extensive experience in the fight against corruption, to hold the position of head of the newly established Single Transparency Authority. Mr. Binis is a civil servant, a graduate from the National School of Public Administration. Having previously served in the State Accounting Office and the Public Administration Inspectorate, since September 2015 he has been working as an international consultant on transparency and anti-corruption issues at the OECD.
It is noted that the Single Transparency Authority is an innovation introduced by the law on the Executive State, and for the first time it transfers all competences of the public administration audit bodies to an independent Authority. Both the transfer of audit authorities to an independent authority as well as the proposal to staff this authority with a public sector technocrat without a politically colored background, demonstrate the Government's absolute commitment to effectively de-politicize on an institutional and operational level the control of corruption.
Competition Commission
The government responds to the main opposition's complaints about replacing Miss Thanou in the Competition Commission.
It states in particular: The individuals selected by the Government for the staffing of the Greek Competition Commission prove its choice to transform it into a fully independent body, while also upgrading it.
More specifically, the CVs Ioannis Lianos, Kalliopi Benetatou, Maria Ioannidou and Maria – Ioanna Radou have to show constitute a response to all those who were fast to accuse Maximos Mansion of intending to manipulate the Independent Authority.
Just a simple comparison with the CVs of the staff SYRIZA chose shows that Kyriakos Mitsotakis remains committed to the principles of public administration meritocracy, when Alexis Tsipras had fully party-politicized the Independent Authority.
The individual replacing Vassiliki Thanou, who until today has Alexis Tsipras' support, is London-based professor Ioannis Lianos, who is highly respected across the EU in competition matters and is considered the most appropriate person for the position. After all, this is the message that Kyriakos Mitsotakis wishes to convey since the first day of his governance, that the posts in the state apparatus will be staffed by those who hold all the elements that will highlight them as the right person for the right job. /ibna