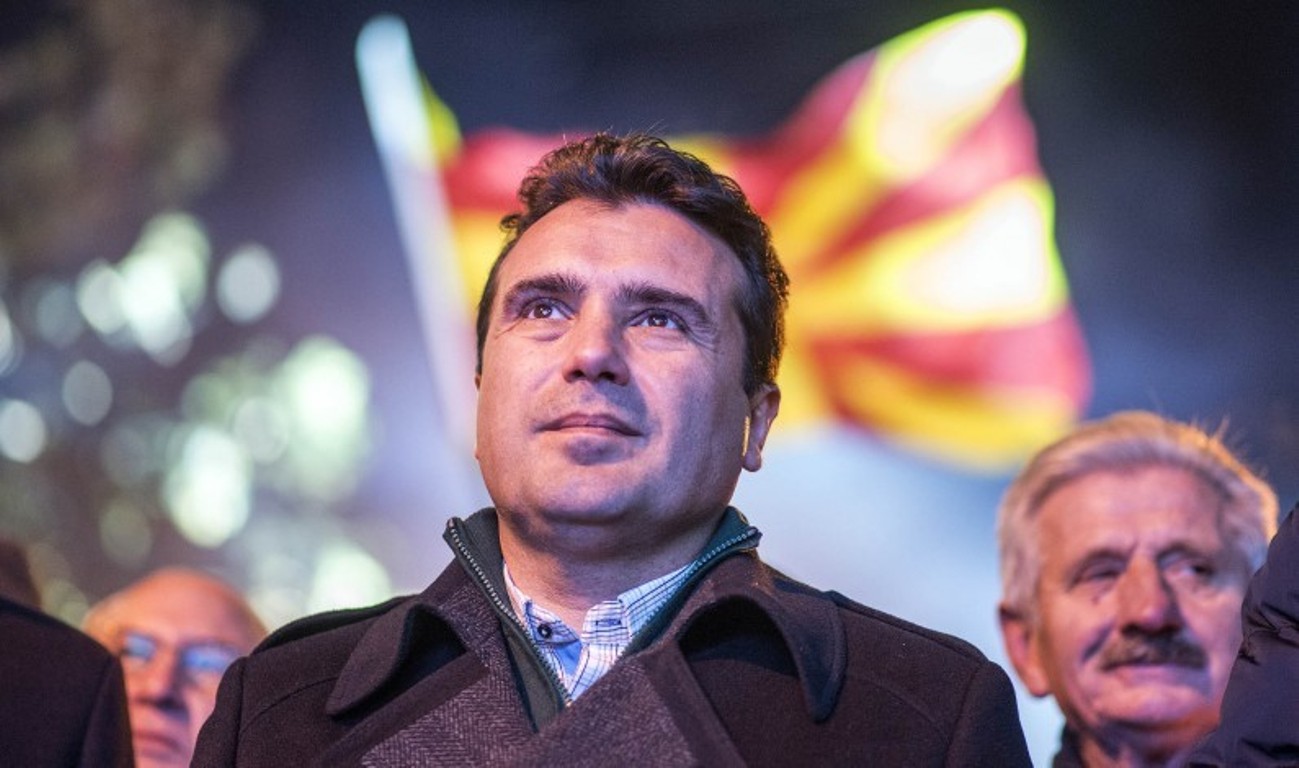 Coalition parties in FYROM have announced that they will form the government even if president George Ivanov doesn't offer the mandate to the social democrat leader Zoran Zaev.
The new Speaker of Parliament, Talat Xhaferi has informed Ivanov's cabinet that the new parliamentary majority has been formed and that the new Assembly Speaker has been elected. He's expecting the President to act in compliance with the Constitution, otherwise, the government will be formed even without a mandate.
"Ivanov has 10 days to reflect and offer the mandate. Otherwise, Parliament is entitled to decide on the formation of the new government and in this context, Parliament's authority and the authority of the Speaker do not depend on any other institution", Xhaferi said.
Leader of SDSM (Macedonian Social Democratic Union), Zoran Zaev is waiting for the mandate and says that he's ready to meet with President Ivanov to assure him that he will work to respect the Constitution and for the European integration of the country.
"I am ready to meet Mr. Ivanov and meet with the coalition partners and other leaders if they want to accompany me, in order to give assurances about unity, constitutionality, multi-ethnicity and the country's NATO and EU perspective. There is a chance that the government may be elected until the end of May. But it all depends on Mr. Ivanov's decision", Zaev said.
Meanwhile, the decision for the election of Talat Xhaferi as Assembly Speaker is expected to be published in the official bulletin on Monday.
Professor of Constitutional Law, Bekim Kadriu told IBNA that according to the Constitution, if the president doesn't give the mandate, Parliament is entitled to elect the government.
The European Union and USA have called on the new government to be formed as soon as possible, in order to deliver reforms and take the country out of the political and economic crisis. /balkaneu.com/