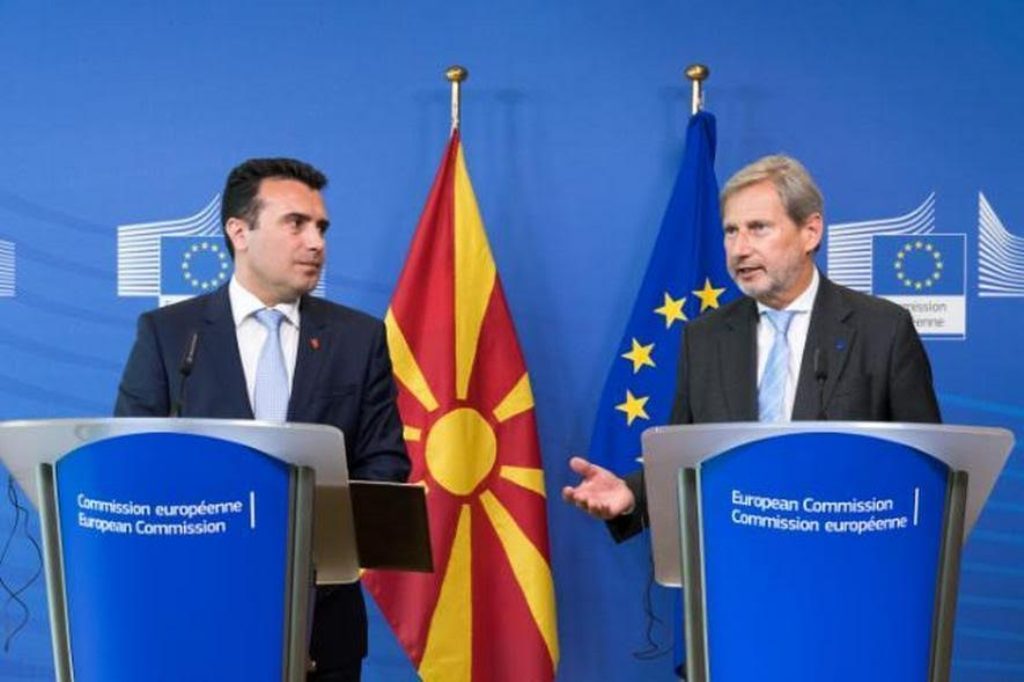 The new government of FYROM led by the social democrat, Zoran Zaev, in cooperation with the international community, must take action to solve the name contest with Greece. Prominent diplomats say that this is a decisive moment in order for the new government, which has the support of the international community, to work in finding a solution for the name contest which has blocked the country's accession in the NATO and EU.
Former ambassador to NATO, Nano Ruzin says that this is a serious matter and that a strategy must be drafted for better friendly relations with Greece in order to give way to the solution of the name contest. "This government has a chance to solve this issue now. But, besides this, it must also implement the reforms being demanded by the European Union in order to be back on track for the process of Euro-Atlantic integration", Nano Ruzin said.
Ismet Ramadani, chairman of the North Atlantic Council, an organization which deals with Euro integrations, says that time has come to find a solution.
"The current circumstances are imposing the need for an arbitrary solution of the name contest, in order for Greece and Macedonia to face a fact", Ramadani told IBNA. According to him, this solution would imply that the country becomes a NATO member with FYROM as denomination and then continue the talks for a definitive solution.
During his last visit to Brussels, Prime Minister Zaev was told that the country may be a part of the EU and NATO only if it solves the name contest.
Foreign minister Nikola Dimitrov is staying in Athens today, where he has said that it is still early for the two countries to talk about an imminent solution. Dimitrov said that he will not discuss the name contest with his Greek counterpart, but on the way the negotiations will continue. In the recent years, several proposals have been made on the name such as: Upper Macedonia, Northern Macedonia, Vardar's Macedonia, Republic of Macedonia-Skopje. Zaev has said that any solution on the name will be taken in agreement with the opposition and then hold a referendum where the people can have their say on the issue. /balkaneu.com/