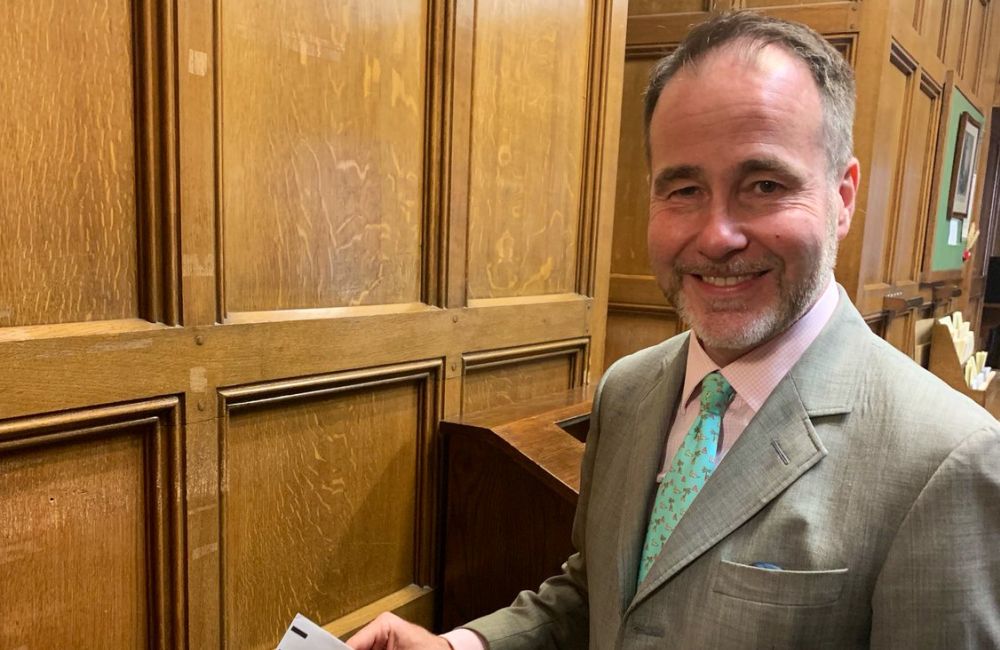 He underlined the 'great value' the British Government attaches to Cyprus
By Michalis Michael
The new European Undersecretary of State for European Affairs, Christopher Pincher expressed the United Kingdom's support towards the process of finding a solution for the Cyprus problem, as well as London's desire to further deepen bilateral relations with Cyprus, according to what the Cypriot news agency reports from London.
Mr. Pincher responded to a letter by the President of the National Cypriot Federation of the United Kingdom, Christos Karaolis, sent to the British Prime Minister Boris Johnson.
The Minister for Europe noted the "great value" the British Government attaches to Cyprus, referring to their common historical references and shared values, which are expressed, inter alia, by both countries belonging in the Commonwealth. He added that these shared values ​​result in co-operation across a wide range of sectors, from the public sector and economic reform to trade and investment to defense and security.
At the same time, Mr. Pincher pointed out the strong relations between the two peoples, especially in the sectors of education and tourism.
He also expressed the British Government's hope for further deepening of their bilateral relationship in the coming years, while stating that he looked forward to continuing the Government's communication with the Cypriot communities in the United Kingdom.
Regarding the reunification of Cyprus, he assured the President of the Federation of the United Kingdom's unwavering commitment to support the efforts in order for a just and lasting solution to be promoted, which will be based on the internationally accepted model of a bi-zonal bicommunal federation.
The British Minister for Europe also noted that London continues to encourage all parties to show a renewed commitment to the settlement process, working towards the relaunching of negotiations. /ibna