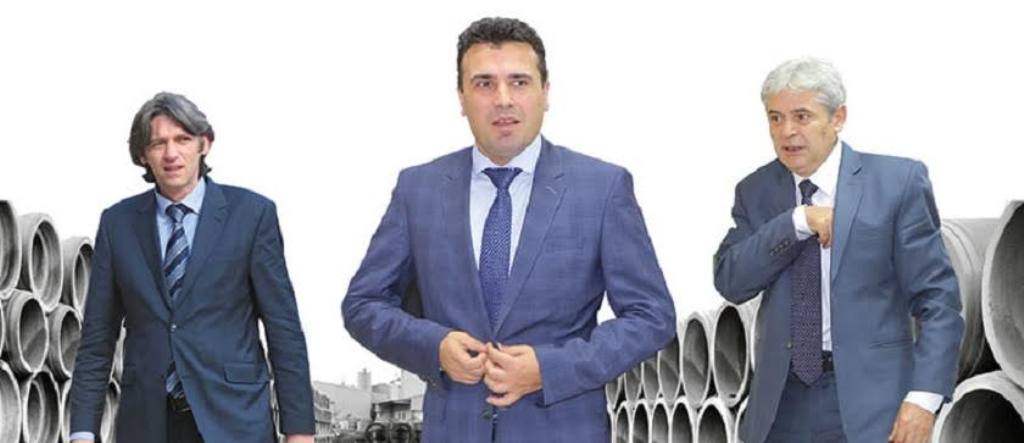 The new government led by Zoran Zaev has 100 days to pass the new bill on a wider use of the Albanian language. If this bill is not passed, then the government is expected to face a no confidence vote.
This warning comes from the Alliance for Albanians, which has 3 seats in Parliament and which is a factor for the survival of the government which has only been voted by 62 MPs in the 120 seat Parliament.
Flakron Bexheti from the Alliance says that his party may review its position in the government, if the bill on the Albanian language is not brought forward within 100 days.
"We maintain that this bill must be voted in the first 100 days of the government in office and we hope that this will be the case. If this doesn't happen, we will review our position in the government", Bexheti said.
Leader of the Democratic Union for Integration (BDI), Ali Ahmeti said that Parliament will soon receive the new bill on the Albanian language, but he hasn't provided any deadlines.
SDSM led by Zoran Zaev, said that the package with 30 priority bills that the majority must vote in the coming weeks do not include the bill on the language. This party says that there exists a political agreement on the voting of such bill and that it is still part of the debates between political parties.
Albanian opposition coalition "Renaissance with Faith" warned that it will come out with a new bill on the Albanian language.
"As a parliamentary group, we will come out with our draft on the official use of the Albanian language", MP Fadil Zendeli said.
He said that this decision has been taken because the new majority is lacking incentives to address matters concerning Albanians. The voting of such bill on a wider used of the Albanian language has also been announced by Zaev and according to him, this doesn't breach the Constitution. /balkaneu.com/