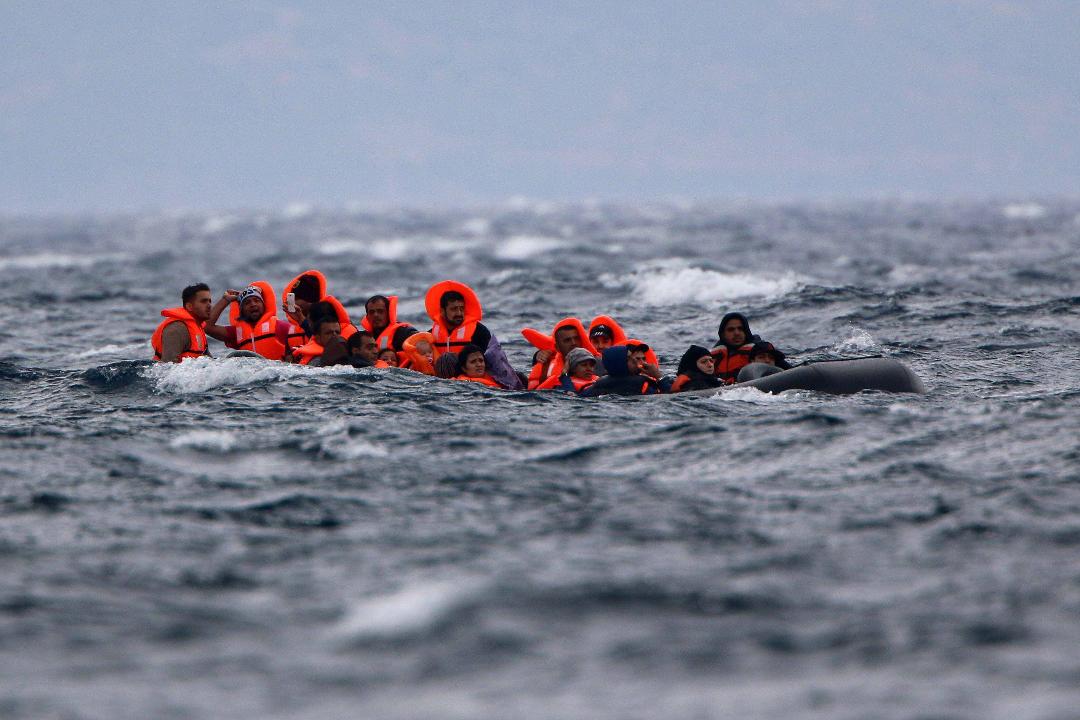 Amidst strong reactions by the main opposition and various humanitarian organizations, the asylum bill is being put to vote in the Greek Parliament tonight. Political leaders are expected to give speeches in the afternoon.
Following the consultation, while refugee flows are steadily increasing, the government is seeking through the new framework to speed up the procedures for examining asylum requests, increase returns (government officials speak of 10,000 returns), and establish closed pre-detention centers in the islands.
New Democracy's goal on one hand is for the arrivals of asylum seekers to Greece to be shrinked; on the other hand it seeks to limit the asylum grants. For this reason, government officials argue that the problem is the "illegal immigration", rather than it being a refugee issue.
Humanitarian organizations are speaking of an inhumane law that is going to make the refugees' and immigrants' everyday lives even more difficult. Indeed, as they claimed in a joint press conference, the consultation was mere pretense. Specifically, Doctors Without Borders, Amnesty International, the Hellenic Union for Human Rights, the Greek Council for Refugees, the Greek Refugee Forum and HumanRights360 have reacted strongly.
SYRIZA proceeded to harsh accusations against the government, stressing that New Democracy pushes the country towards international isolation and condemnation, having already provoked serious reactions from international and human rights organizations. "Its inadequate management leads to tensions and deterioration in the conditions of refugee accommodation", a spokesman for the opposition party stated. "The government is trapped between the embarrassment of its passiveness and its own intra-party contradictions", Al. Charitsis mentioned.
At the same time, the SYRIZA rapporteur condemned the government's decision to turn the refugee issue into a "migrant" one, pointing to the risk of a sharp increase in the number of detainees in detention centers, even if they were granted asylum.
"The vast majority of those coming into the country arrive from war zones, according to figures cited by UNHCR", SYRIZA rapporteur George Psychogios underlines, while stressing that this government strategy will cause major problems to the country in the event that the Visegrád countries regard the issue as migratory and then call on Greece to manage it on its own.
G. Varoufakis' DiEM25 speaks of a bill that creates more problems than it solves, while infringing the union law and human rights. The need to respect and protect human rights, as formulated by international law, EU law and the European Convention on Human Rights, was highlighted by the KINAL rapporteur. KKE describes as outrageous, unfair and inhumane the fact that the migrant issue has become a refugee issue. The far-right party "Greek Solution" suggests the refugees be exiled to uninhabited islands. /ibna