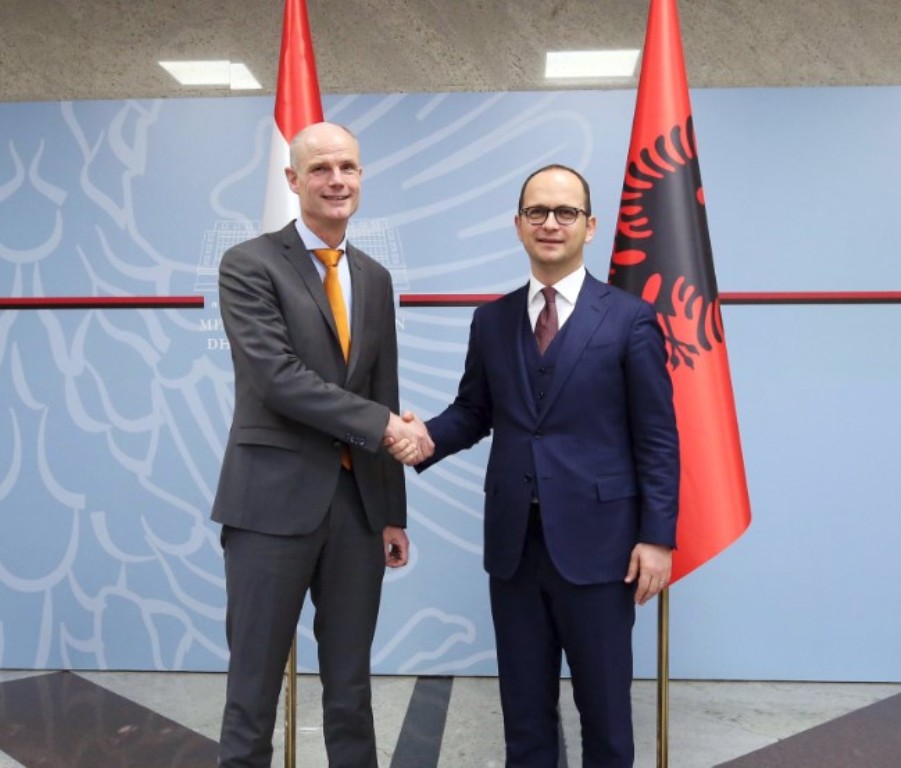 Dutch Foreign minister, Stef Blok declared today from Tirana that his country supports Albania's European perspective.
In a joint press conference with his Albanian counterpart, Ditmir Bushati, he said that "Holland is committed to assist Albania's European perspective. Rule of law and democracy stand at the very core of EU's values and we're seeing that the Albanian government is strongly engaged in this area ".
This declaration by the Dutch Foreign minister comes at a time when his country is one of the most skeptic ones regarding Albania's advancement in the EU accession talks. He said that Albania and Holland are working together to fight illegal emigration in the EU and to discourage Albanians from applying for asylum in these countries.
Blok said that the European Commission's progress report on Albania will be decisive for Holland's vote in June 2019.
"Without having this report, I cannot say anything about our final position. We're engaged for Albania's European perspective based on the progress it has made. I have sent out the same message to other aspiring countries too", he said.
Meanwhile, Albanian chief of diplomacy, Bushati said that he's hopeful for a positive decision of the European Commission and member countries in the month of June.
"The European Commission has made the recommendation; the council has set out a clear agenda and our tasks are also clear. I think that we have made lots of progress as far as the reforms relating the rule of law and economy are concerned", Bushati said. /ibna/