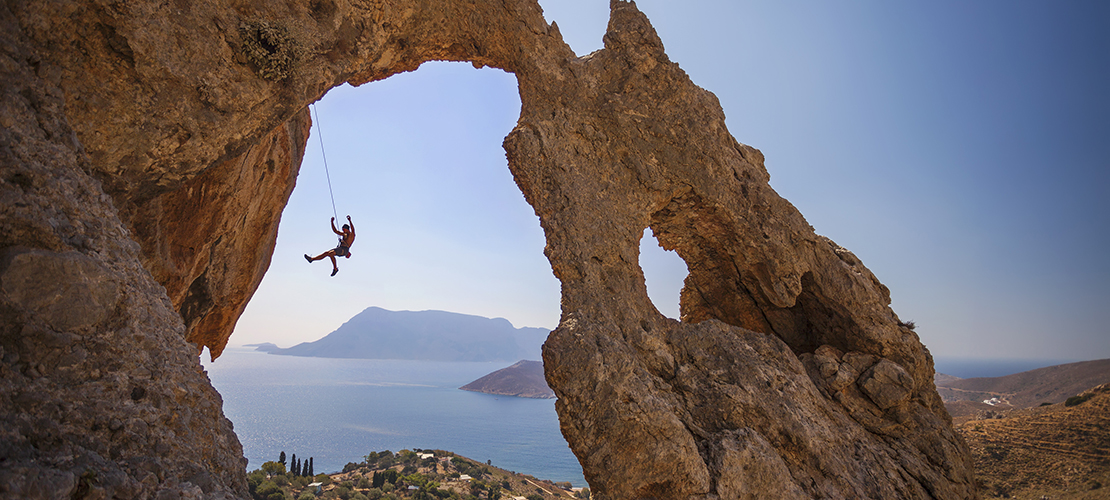 From this Friday morning and until Sunday, the island of Kalymnos, in the southern Aegean Sea, which belongs to the Dodecanese islandic complex, is hosting one of the most interesting festivals across Greece.
In past years, Kalymnos, a rocky island has become the mecca of global rock climbers who flock to the island even from… Australia to enjoy this unique experience with the sea lying underneath them.
The gathering is religiously attended by legends of the sport, athletes, rock lovers, people who wish to enter the sport and thanks to the relevant presentations by specialists and trainers, those interested in learning things about rock climbing will have their chance.
Music, new friendships, a lot to know about this wonderful Greek place which is a "silent" paradise will offer visitors the opportunity to be warmed by its long-living traditions, delicious cuisine and for sure, Greek hospitality by those who do it best.
The Goals of the festival are the
Promotion of Greek Thematic Tourism.
Extension of the tourist season.
Local development achieved by exploiting the competitive advantage of Kalymnos.
Maintaining the reputation of the island as one of the top climbing holiday destinations in the world.
According to the festival's official site, "The total number of participants has exceeded 6500", with people from across the world.
The unique tourist market called sports tourism needs a boost and through climbing the breathtaking rocks of Kalymnos is a way to do it…. / IBNA