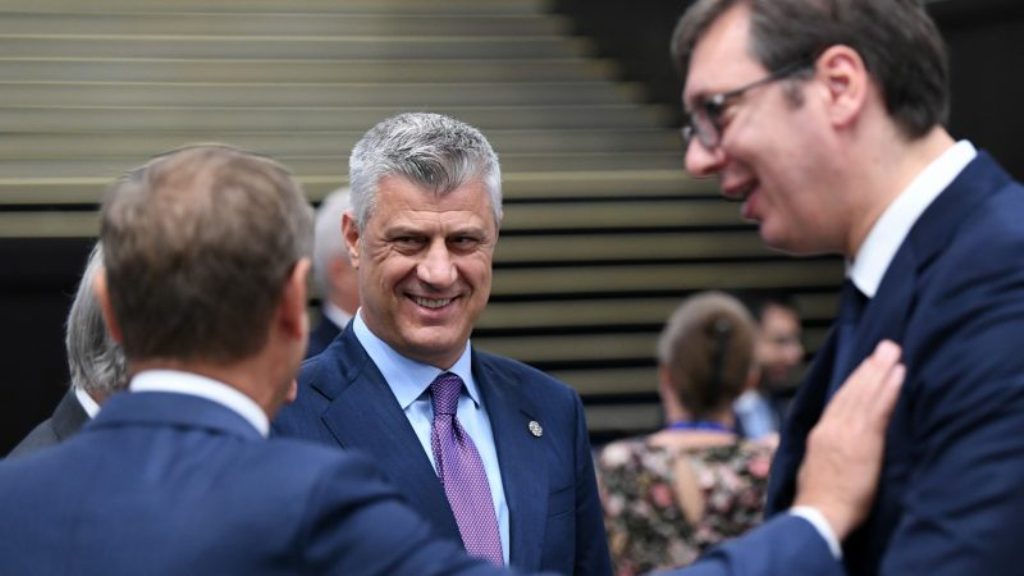 Kosovo and Serbia have entered their last phase of talks for the normalization of relations between the two countries.
Leaders of both countries have different positions as far as this process is concerned.
President of Kosovo, Hashim Thaci has said that the talks must be finalized with the recognition of Kosovo by Serbia and the country's accession in the UN.
Meanwhile, president of Serbia, Aleksandar Vucic is holding an internal dialogue with the international community to find a compromise on the issue of Kosovo.
Analysts say that the model of the two Germanies will enable Serbia not to prevent Kosovo's accession int he EU and UN.
The head of the Serb Center for Foreign Affairs, Aleksandra Joksimovic, believes that the two countries should adjust their relations according to the model of the two Germanies.
Joksimovic says that Serbia is holding a "diplomatic offensive" on the issue of Kosovo with the international community.
According to her, the meetings that the president of Serbia, Aleksander Vucic has recently had with key European politicians, aim at solving the problem of Kosovo and finding a compromise which will satisfy all the sides.
Professor of political sciences, Gjon Culaj told IBNA that upon the finalization of the talks, Kosovo and Serbia should sign a treaty of peace and focus on economic cooperation.
"Both countries need to follow a European model of economic cooperation. They need to work more in order to liberalize services, capital and enable free movement of goods and people. This will have an impact in the normalization of relations", Culaj says.
According to him, dialogue between the two countries is the only way for the two countries to integrate in the Euro-Atlantic structures. /ibna/