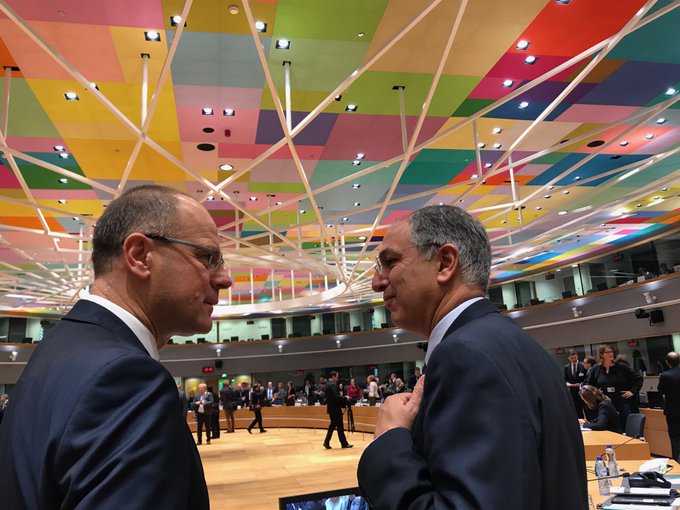 The Minister of Education and Culture, Costas Kadis, participated in the EU Education, Youth, Culture and Sports Council, held in Brussels on 20 – 21 November, 2017.
During the works of the Council, the ministers discussed issues of concern to young Europeans and how the EU can help to address them.
In his intervention, the minister referred to the policies implemented in Cyprus in order for the issue to be addressed and enhance youngsters confidence in the institutions, noting that key subject is shaping and adopting the Youth National Strategy, prepared by the Cyprus Youth Organization. Youth National Strategy was a result of a consultation with the young people and was adopted as a formal policy of the state after it was approved by the Council of Ministers, Minister said. The programs designed for the implementation of the Strategy support the development of entrepreneurial and leadership skills, creativity and innovation.
The Council adopted conclusions on a renewed agenda for higher education. The overall aim is to modernise higher education so that it keeps pace with the rapidly evolving environment. It also adopted conclusions on school development and excellent teaching. The conclusions highlight the importance of ensuring high-quality and inclusive education for all, empowering teachers and school leaders, and shifting towards more effective, equitable and efficient governance.
Kadis further made a Statement, calling for support from member states to ensure equal treatment of Cyprus in all initiatives and programs organized by the Organization for Economic Co-operation and Development (OECD), in the framework of the Cooperation Agreement on Education and Training, of the European Commission and the OECD./IBNA
Photo: pio.gov.cy