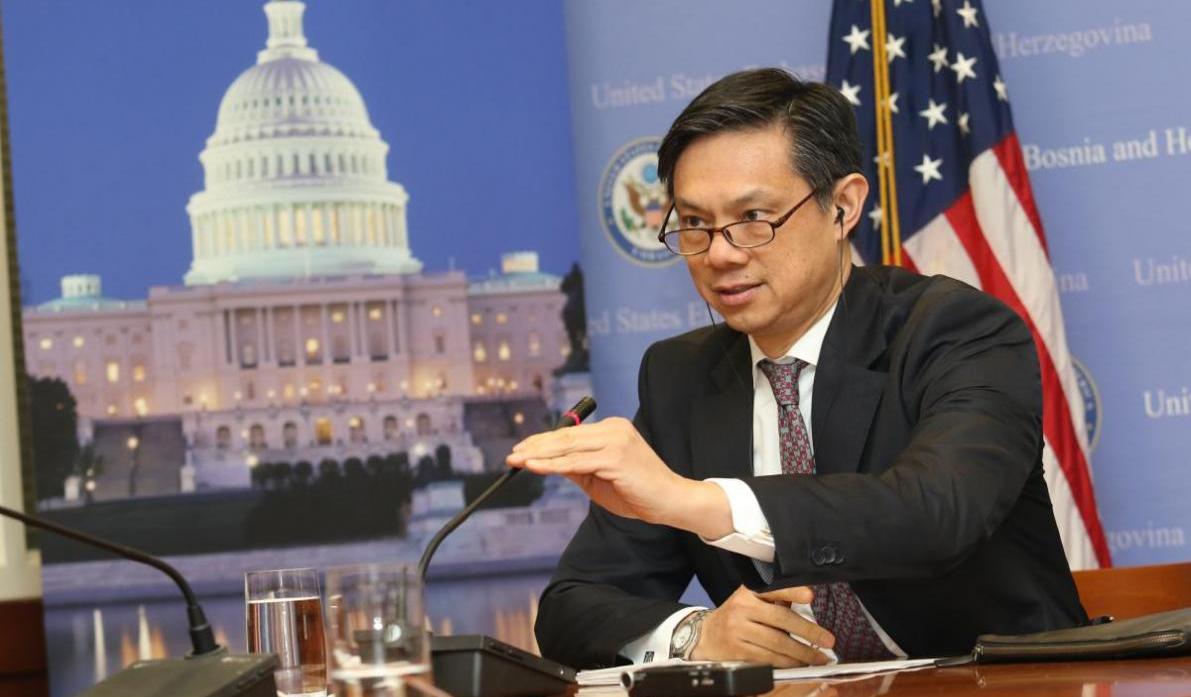 In his visit to Kosovo, the US assistant Secretary of State, Hoyt Brian Yee has discussed important topics with the country's top officials.
The US senior official has called on the government of Kosovo to ratify the border deal with Montenegro, to continue the talks for the normalization of relations with Serbia, to collaborate with the Special Tribunal and make the necessary constitutional amendments for the creation of the army.
"Kosovo has many challenges to address. One of these challenges is the demarcation of the border with Montenegro. I know from my colleagues of the European Union that as soon as the border agreement is ratified, Kosovo's visa free regime will be given the green light", Hoyt Brian Yee said.
As far as the normalization of talks with Serbia is concerned the US diplomat said that this process has no other alternative.
He said that the US will help this dialogue, which enables both Kosovo's and Serbia's Euro-Atlantic integration.
Among others, he also said that the constitutional amendments would be the best way to transform Kosovo's Security Force into Armed Forces.
The US diplomat has also called on the institutions of Kosovo to support the Special Tribunal on War Crimes.
"We fully support Kosovo's integration in the international community and we want Kosovo to close the chapter of the past", the US senior official declared. /balkaneu.com/