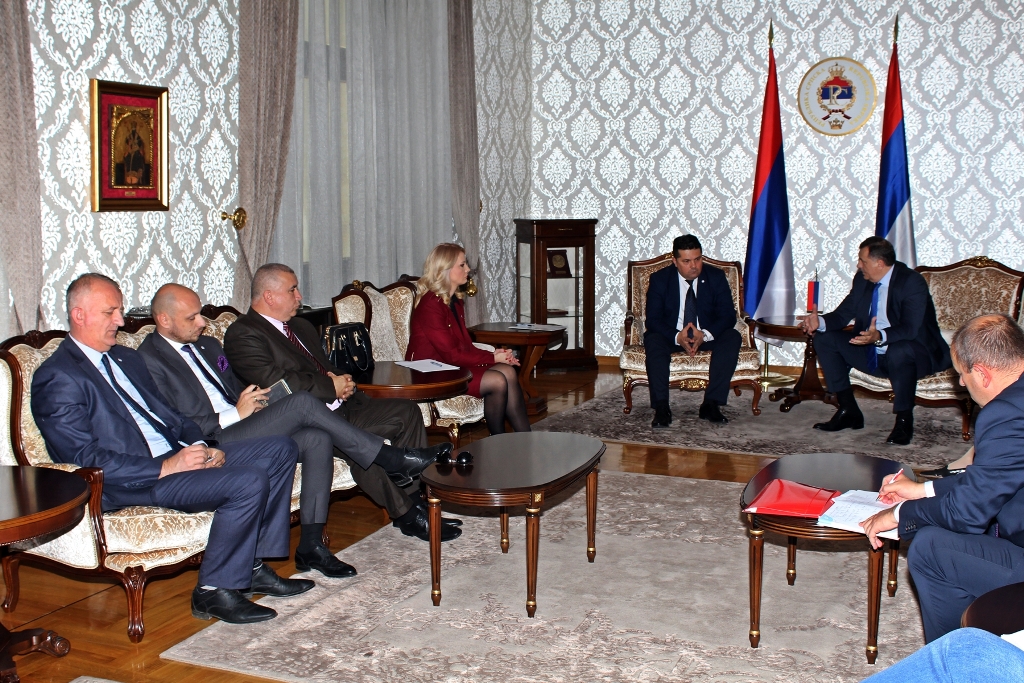 As in any democratic country so in Bosnia and Herzegovina (BiH), after the elections come the period when parties are counting the results and then begins perhaps the most interesting part of the election process – the hunt for opened political positions.
Every party, small or big, which crossed the minimum of votes to win the entrance on some of three levels of government (cantonal, entity or state) starts to negotiate with other parties to form coalitions and to strengthen their own position. Even though the situation is still not so clear in some cantons, in Republika Srpska (RS) and BiH state Parliament levels things are more limpid.
In the last several years, the three biggest national parties have been marking the political scene in BiH. Serbs from RS elect Alliance of Independent Social Democrats (SNSD), Bosniaks vote for Party of the Democratic Action (SDA), and Croats mostly for Croatian Democratic Union (HDZ). After a short negotiation between SNSD and HDZ, the leaders of these parties, Milorad Dodik and Dragan Čović, agreed upon a "unified acting in the state Parliament" and called SDA to join this "loose coalition". In fact, if SDA accepts the invitation, the three parties will be one MP short of gaining absolute majority in Parliament. It is still unknown who will give them that one hand but it must be a, so called, "solo flyer". That is a person who is willing to betray his/her own party for benefits offered in another political option. The BiH political scene is full of that kind of persons, so there is no doubt that one will complete the majority very soon.
But, as in any other matter in BiH there is one "but".
SNSD leader Dodik will share the seats in tripartite BiH Presidency with other two members. The Bosniak side will be represented by Šefik Džaferović (SDA). Dodik openly said that he considers Džaferović to be a war criminal since he was the Chief of police in Zavidovići region, where some of the most brutal atrocities against Serbs were committed. Željko Komšićis was elected as Croat representative in BiH presidency, and he is the main opponent of Dodik's close friend, HDZ leader Čović. In fact, it seems that they openly hate each other. In this case, Dodik will be obliged to cooperate with Čović's political enemy in Presidency and, at the same time, SNSD representatives will cooperate with HDZ in state Parliament. And, of course, it is expected that Dodik will cooperate with Džaferović, which is very unlikely, and SNSD MPs will cooperate with SDA MPs in state Parliament.
Confusing? Of course it is, even for people in BiH.
SNSD is the leader of the Republika Srpska great coalition, which, on a daily basis as it seems, gather more and more members. On Tuesday, SNSD Executive Board on the session in Banja Luka, solved one of the most interesting issues – as the ruling party member, newly elected RS President, Željka Cvijanović, will had over the mandate for Government established to her party colleague, Radovan Višković. He was the Chief of SNSD Caucus in RS National Assembly in the last two mandates and has an experience in economy. As the PM, he will have the support of other coalition partners: Socialist Party (SP), Democratic People's Alliance (DNS) and United Srpska (US). Former opposition party, People's Democratic Movement (NDP) and parts of the Serb Democratic Party (SDS) are also supposed to join the coalition. If all of them accept the coalition conditions, all together will have about 55 MPs in Parliament, which is more than enough to represent a majority.
On the Federation BiH cantonal level it seems that everybody is waiting to see what will be happened in Sarajevo Canton, which has the biggest number of voters. Six left-wing parties in this canton are trying to reach coalition agreement without the SDA as the biggest Bosniak party in the state. If they do it, SDA would be expelled from power on the important Sarajevo Canton level and participate in the ruling coalition on the state level.
As such, it is worth saying that the following years will be very interesting regarding the BiH political scene. In fact, nobody knows how things will play out in the end./IBNA