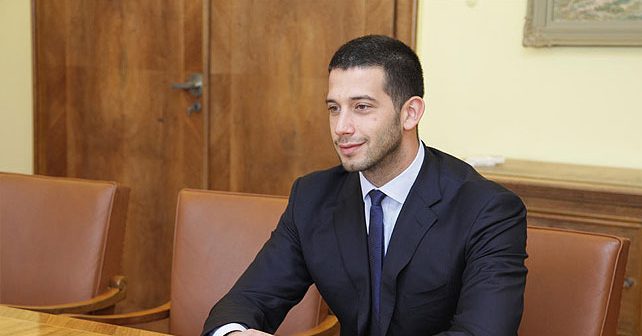 Almost 60 percent of the young people in Serbia believe that the country needs a "strong leader" who should be followed by the people, according to the research conducted by Central Organization of Serbian Youth (KOMS). This trend marks a significant increase when compared with the last measurement, when the same attitude was expressed by 39 percent of the respondents.
With regard to personalities, only two persons earned positive marks on a scale from 1 to 5: Serbian Orthodox Church Patriarch Irinej (2.1) and Sports and Youth Minister Vanja Udovicic (2). President Aleksandar Vucic got 1.6, FoNet news agency reported on Monday.
In the survey 1,238 people aged from 15 to 30 years have taken part. Among them, 71 percent believe that in Serbia media freedom does not exist. Less than a quarter reacted positively when asked about the European Union, while more than a third expressed a negative attitude.
For the first time, the number of young people opposed to Serbian EU membership was higher than pro-European votes – 40 percent, according to research.  The membership was supported by 38 percent of the participants, KOMS revealed.
The number of both young people who believe that the Serbian EU membership would improve the quality of life in the country and those who believe the opposite was the same: 25 percent each. Almost two thirds of those interviewed have said that they were planning to leave the country.
The most preferred destinations are Western Europe and the United States.
In terms of getting a job in Serbia, the majority believe that membership in the certain political parties as well as personal contacts are more important than the level of education. The prevailing opinion was that high education in Serbia has been discredited due to both fake diplomas and faculties.
Research showed that young people expect that their knowledge and skills would be more appreciated abroad./ibna
Photo: Vanja Udovicic