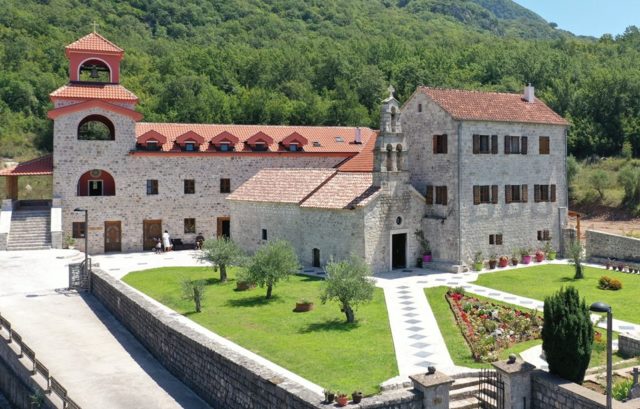 The Liberal Party of Montenegro is protesting the announcement of the arrival of Patriarch of the Serbian Orthodox Church Irinej on the occasion of the celebration of significant church history dates in Budva.
The Liberal Party, which also released a photo of 57 members, said they were concerned about the event in Budva, on which the arrival of Serbian Orthodox Church Patriarch Irinej was announced.
"Shocking nationalist intolerance, hatred and revisionism were exacerbated in the announcements of this rally. In addition, with the arrival of the head of the Serb Orthodox Church, who has been known for his extremist views against our country, we fear that it may have negative consequences in public and among the citizens of Montenegro, as citizens of the civil state", says the Liberal party in a statement.
According to them, some of the speakers and participants on the rally are criminals, convicted war criminals and propagators of the fratricide and cowardly conflicts of the 1990s in this region. The gathering of such personalities, as they said, which will flow from all sides into Montenegro and Budva, in the organization of local authorities, should concern the competent authorities and services responsible for the security of the state and citizens.
"The Liberal Party calls on the competent state institutions to pay special attention to such manifestations and personalities that directly threaten civic harmony and peace but also undermine the identity of Montenegro and the Montenegrin people and other nations in the country. Any illegal act, hatred, nationalism and any kind of extremism and atrocity must be severely sanctioned and the perpetrators must be made aware that they are undesirable in Montenegro," the LP concluded.
Patriarch Irinej will participate in the celebration of the 800 years of the independence of the Serb orthodox Church in Montenegro and 1500 years of the Podlastva Monastery. His visit comes amid disputes between the Serb orthodox Church and the newly established Montenegrin Orthodox Church, which claims that monasteries in the country should be their property./ibna