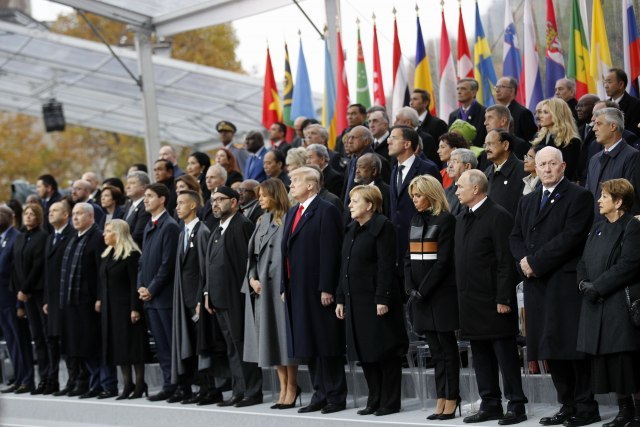 The political co-operation between Serbia and Russian Federation has reached an unprecedented level, said Alexander Chepurin, Russian ambassador in Serbia.
In an interview, Chepurin reiterated that Moscow strives for the political resolution of the Kosovo issue, in the framework of the Belgrade-Pristina dialogue.
When asked to comment the fact that Russian president Vladimir Putin has talked with Kosovo's president Hashim Thaci, during the recent ceremony in Paris which has marked the centenary of the World War I end, Chepurin said that "Putin is a decent man".
"You know, there are tens or hundreds of such brief contacts at such ceremonies. Putin is a decent man. He greets the hundreds of people he meets, exchanging with each of them a few words", the Russian diplomat said in the interview for the Radio-Television of Serbia (RTS).
At the ceremony in Paris on Sunday, Thaci was, due to protocol, at the side of Putin and close to the heads of states or governments of the United States, Great Britain, France and Germany; at the same time, Serbian president Aleksandar Vucic, whose country lost more than one million of its people and had important role during the Great War was marginalized. This provoked harsh reactions in Serbia.
"Putin was there as a guest. We know that Serbia, Russia and France were the key countries in the World War I. However, the ceremony was organized by the Frenchmen which have invited all they thought should be invited including the president of the non-recognized state of Kosovo. And that was the problem", Alexander Chepurin underlined.
When asked what might have been the topic of the discussion between Putin and Thaci, he stressed that "during such occasions serious issues are never discussed".
When it comes to Putin's planned visit to Serbia, Chepurin told RTS that it should occurred in mid-January 2019. That would be the third meeting of Putin and Vucic in 10 months./IBNA