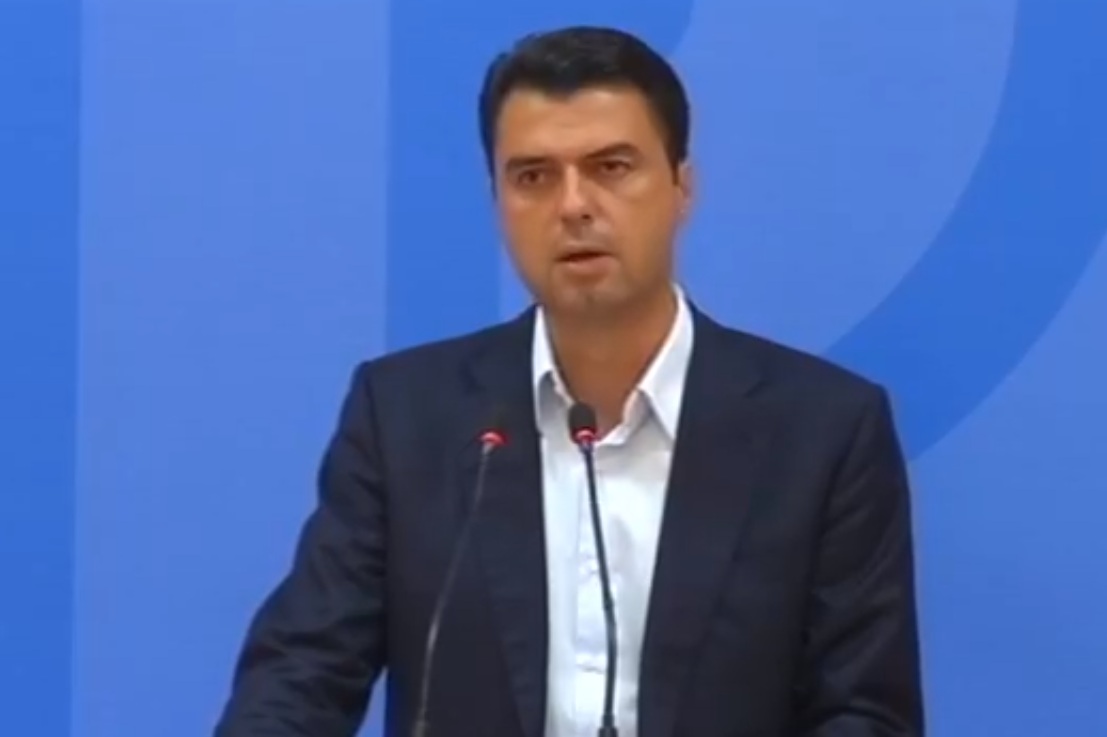 The leader of the Democratic Party, Lulzim Basha has declared on Tuesday evening that he freezes his functions as party leader, warning that he will be part of the race for new democrat leader.
In his first public appearance for the media after the defeat on Sunday's election, Mr. Basha said that he assumed every responsibility for the defeat. Meanwhile, he accused DP exponents of not fighting for a victory and that they have fought against this party.
"I assume full responsibility for the result. Now, Albanian democrats deserve an open and real confrontation between those who fought for the party and those who fought against the party as soon as they lost their posts", Mr. Basha said.
Basha also announced the decision that he had taken: "I have decided to freeze all my organizational functions as leader of DP and I have delegated these functions to the two vice chairmen, who will prepare the elections for the new leader, based on the principle "one member, one vote".
"The easiest thing for me would be to leave, but I know what has happened", Mr. Basha said that he will not withdraw from politics and that he will again run for the post of the new leader of DP. /balkaneu.com/