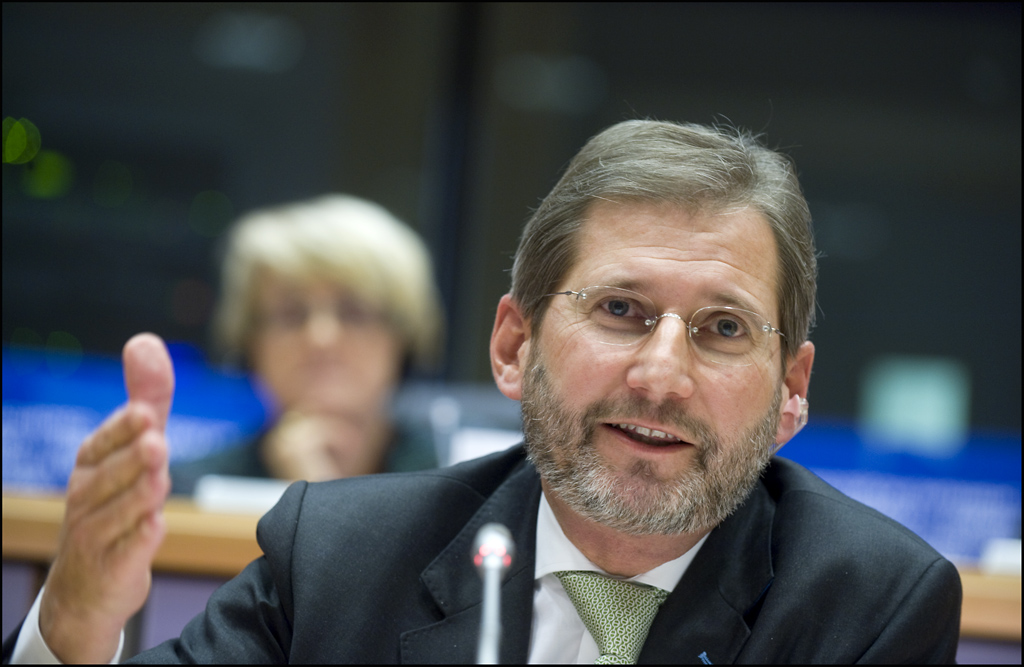 The EU Enlargement Commissioner, Johannes Hahn has launched the idea of a joint regional market in order to speed up the integration of the Balkans in the European family.
This idea was discussed in the last Balkans Summit which was held in Trieste, Italy. This summit concluded that regional economic cooperation has no other alternative.
"The joint market could create more than 80 thousand new jobs in this region with high unemployment", Hahn said, adding that this model would remove barriers in trade and the domain of services.
But analysts and experts of economic and political developments in Kosovo told IBNA that this incentive is difficult to be realized.
"I don't think that the countries of the region are ready for such incentive. The biggest problem for this relates to the fact that Kosovo is not recognized by Serbia. Meanwhile, other countries are friendly countries with each other and they have no reason to hesitate into building joint markets. Such idea should initially be applied between Kosovo, Macedonia, Montenegro and Albania and at a later stage, include Serbia and Bosnia and Herzegovina", says security expert, Nexhmedin Spahiu.
Meanwhile, professor of European Law, Emrush Ujkani says that Kosovo must not fear idea such as the one for a unification of customs or that of a joint Western Balkans market.
"Kosovo continues to see different obstacles from Serbia with the latter discriminating goods and products manufactured in Kosovo. Then, Kosovo citizens are not able to move freely in Bosnia and Herzegovina. Kosovo is also the only country, whose citizens are not able to move freely in the EU. Kosovo must raise its voice based on these three things and once it receives an explanation, then it could show its readiness to back it", he says. /balkaneu.com/