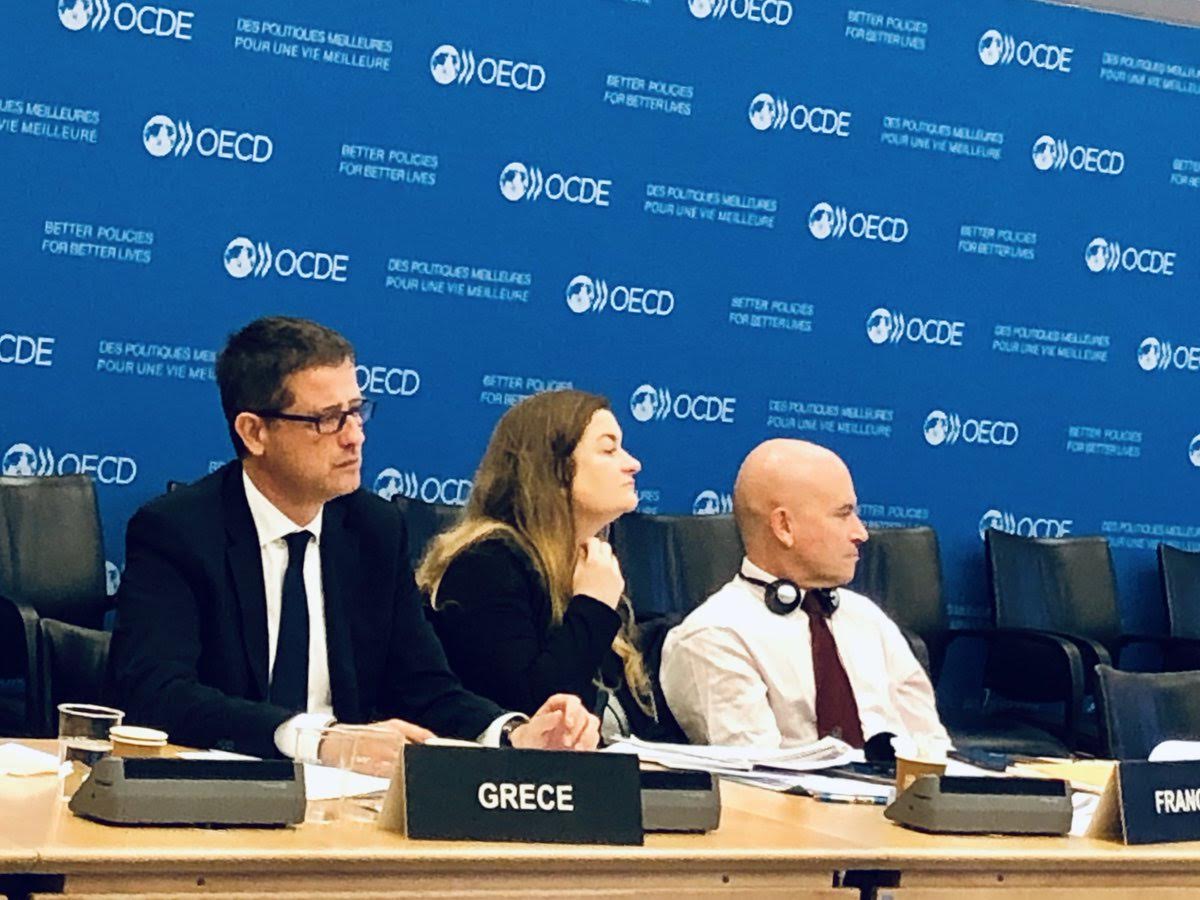 For the first time, Greece claimed and obtained a Vice-Chair position at the Organisation for Economic Co-operation and Development's (OECD) Tourism Committee for 2019, on the Greek Minister of Tourism, Elena Kountoura's initiave.
Greek General Secretary for Tourism Policy and Development, George Tziallas was elected to the Vice-President position.
His election took place at the 102nd meeting of the Committee at the headquarters of the Agency in Paris.

This development marks the upgrading of Greece's role in one of the world's leading tourism representative bodies. The OECD's Tourism Committee is working closely with the European Commission, the United Nations World Tourism Organization (UNWTO) and the Asia-Pacific Economic Cooperation (APEC), OECD member countries and partner countries, to shape international priorities and policies related to tourism.  
In 2017, on the 100th Annual Meeting of the OECD Tourism Committee, the presidency was held by Greece while the meeting was chaired by (the country's) Tourism minister, Elena Kountoura.

During the 102nd meeting, Tzillas presented the codification of tourism legislation, which was successfully completed by the Ministry of Tourism and was the first complete legislative codification project in Greece.
The presentation was aimed at providing an example of a study on the implementation of relevant projects by other OECD member states and provide the know-how.
Tzillas also had the opportunity to meet with OECD's Secretary General, Angel Gurria.
George Tziallas (L) with Angel Gurria
The two men discussed the latest developments in tourism and Greece's record-breaking tourist arrivals, revenues and relevant tourism figures….. / IBNA
Main Photo: George Tziallas (first L) in Paris
Photos: Greek Ministry of Tourism