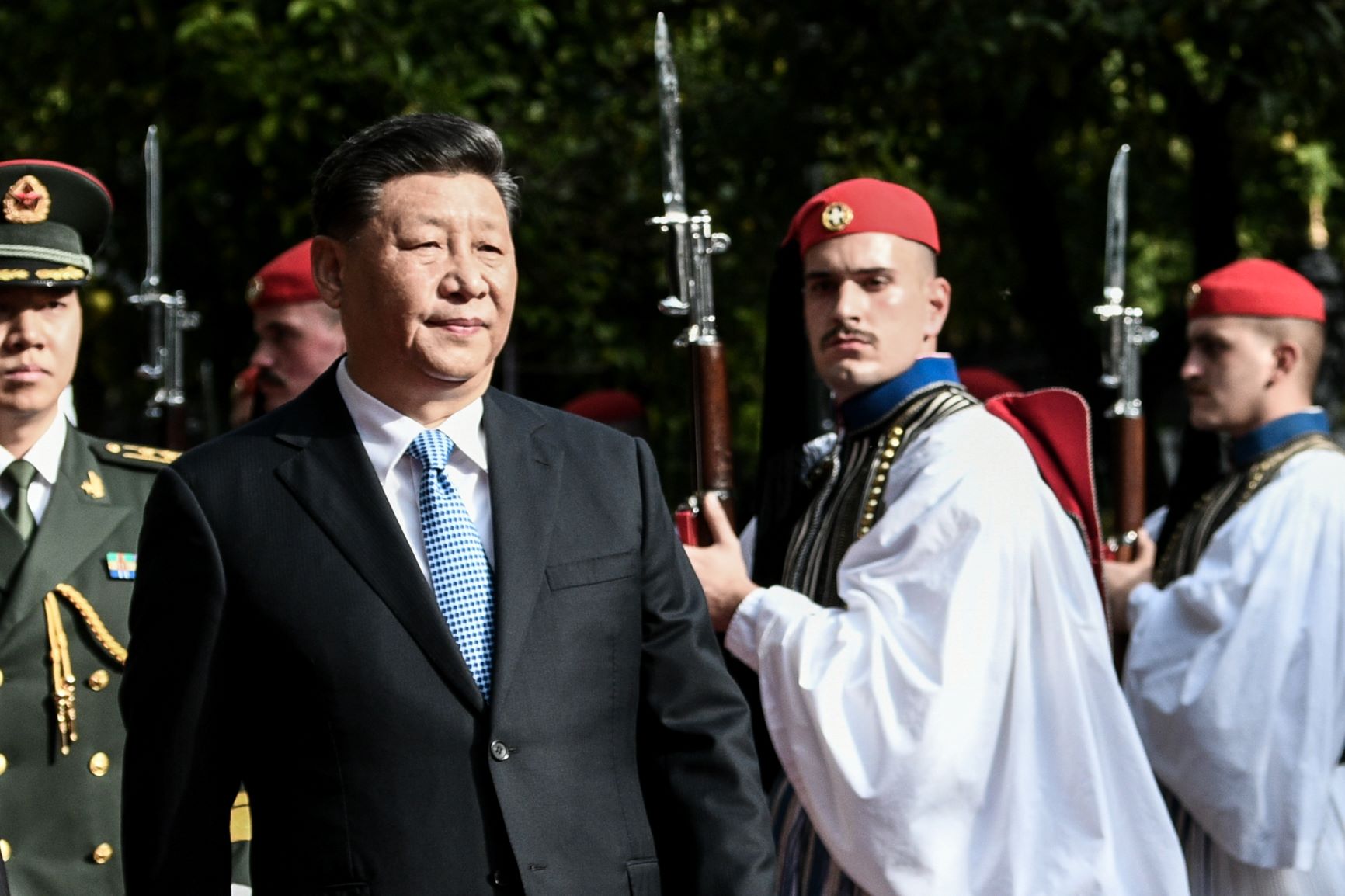 The imposition of the law and order doctrine by the Minister of Public Order Michalis Chrisochoidis overshadowed the Chinese president's visit to Athens, a fact which appears to have displeased the Maximos Mansion officials.
Kyriakos Mitsotakis has found some understanding for sure, since Xi Jinping faces similar problems with violent incidents in Hong Kong, with which he deals in similar ways using similar police force. Perhaps he could also offer his expertise to Kyriakos Mitsotakis. However, their common understanding is evident by the fact that the first of the 14 cooperation protocols they signed was about the extradition of Chinese opposition figures from Greece to China.
Of course, visiting the country of one of the most powerful leaders on the planet and the second largest economy in the world holds both a practical and a symbolic meaning. However, apart from the declarations of good intentions to further develop economic and commercial relations, the results are limited. After all, Greek entrepreneurs are aware of the cautiousness of the Chinese and the countless procedural barriers they raise to hinder promising early-stage partnerships. Before Kyriakos Mitsotakis' time, all his predecessors had learned that. The most important agreement is that of the expansion of the COSCO infrastructure, which of course serves the Chinese interests of exporting their products to the European inland. As for the Chinese banks, they will simply open branches in our country to serve their businesses.
Yet the further infiltration of Chinese interests into Greek infrastructure provokes US and German reactions. Perhaps this is why the government spokesman, to a question during the briefing on whether the Greek government has received an annoyance, replied: "The government has faced no such annoyance. As I pointed out in my initial position, but also as the Prime Minister himself stated, during the crisis period China proved to be a reliable and long-term investor for Greece, and can increase its presence, whether this means investments or collaborations, in the coming years in Greece. We want reliable, long-term investors to come to the country. That is why we improve the business environment. That is why we are making reforms. That is why we are privatizing. Because all this, we believe, in the end, in addition to investments, will open job opportunities and bring sustainable development to the benefit of all Greeks".
It makes sense for the Greek government to try to play the China card, since despite "the image lifting" by Kyriakos Mitsotakis and the deregulation in all sectors, western investments do not appear on the horizon apart from the acquisition of Greek government assets, mainly the monopolies.
In this context, there has been an "annoyance" by Michalis Chrisochoidis who, through the imposition of law and order, statements about a new Grigoropoulos case and through police raids, overshadowed the visit, a result which, as some rumors have it, only satisfied his American friends.
The Prime Minister, however, provided a cover up – how could he not – and was forced to handle the law and order doctrine through using communicative means. /ibna