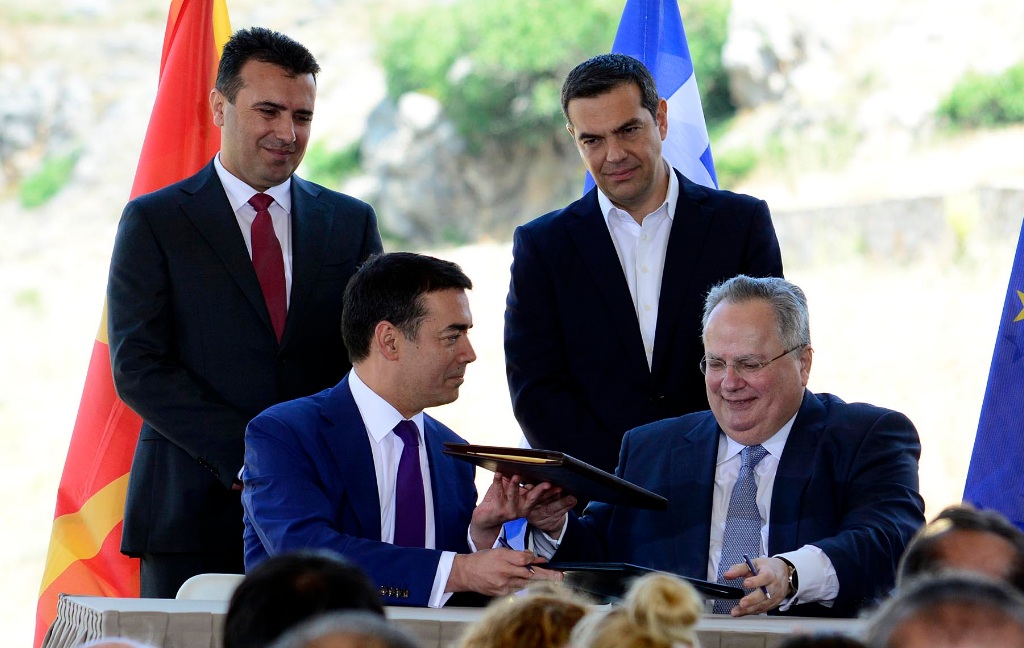 The bill for the ratification of the agreement regarding the name dispute signed with Greece on Sunday in Psaderes, is expected to be approved today by the government in Skopje. Government sources said that this bill is expected to be sent to parliament on Wednesday for voting.
In order for this bill to be passed, a simple majority is needed to vote in favour of it. According to procedures, the bill is then sent to the president, who has to sign it within seven days.
If Ivanov vetoes the bill, the agreement goes back to parliament, which must pass it once again. If the bill is once again sent to the president, the latter is obliged to sign it.
But, president Ivanov has already declared that he's not willing to sign such agreement.
The implementation of the agreement will be held in several stages. PM Zoran Zaev has declared that a referendum will be held in the fall.
In order to be successful, turnout in the referendum should be more than 50% of voters and more than half of them should vote in favour. /ibna/