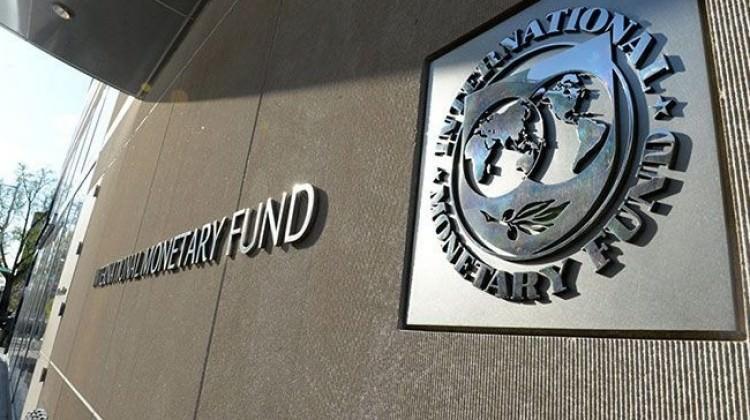 The IMF expects a higher-than-expected growth rate for the Greek economy, according to a report it has just made public concerning Greece's post-memorandum era. During this period, an acceleration and widening of the recovery is presented, as the Fund estimates GDP to reach 2.4% in 2019, signaling an increase of 0.3% over the previous year. As noted, typically, there is a general improvement in the economic climate, while exports, investments and private consumption are the main pillars that supported growth. Nevertheless, the Fund estimates that growth will slow down in the med-term, with GDP growth gradually exceeding 1%.
The IMF report describes Greece's ability to repay the debt in the med-term as "sufficient". Nevertheless, the Fund recognizes that the Greek economy has some significant weaknesses that need to be taken into account in view of a series of increasing risks that have begun to emerge. As noted, internal and external risks have expanded, while some "leftovers of the crisis", such as high public debt and fragile private sector balance sheets, remain the "Achilles heel" of the Greek economy.
This is how the IMF will be paid off
The relief measures agreed in the Eurogroup last June have made the debt sustainable in the med-term. "Medium-term debt and gross financing needs seem manageable. The debt-to-GDP trend is downward, while gross financing needs will remain below 15% of GDP over the reporting period", is stated in the report.
As recalled, Greece came out of the European support program with a large cash reserve, amounting to almost 30 billion euros or 16% of GDP at the end of 2018. The Fund, however, estimates that the cash available will shrink in 2019 at around 23 billion euros and will ultimately be limited to 10 billion euros in 2024. According to the report, "The Greek authorities plan regular borrowings from the markets and a gradual exhaustion of their cash reserves".
Greece, in addition to the 7 billion euros that it plans to raise this year from the markets (has covered 5 of these with the 5-year and 10-year bonds and now is being prepared for annual issues of 2 to 5 billion euros each year for the period 2020- 23, according to what the IMF writes in its report on the country.
Thus, the Fund estimates that the cash cushion will be limited to 23 billion euros this year and will gradually decrease to 10 billion euros in 2024, with the amount remaining at that time being "significant" as it covers for six months the needs in debt payments, or about 100% of all existing interest-bearing loans./ibna