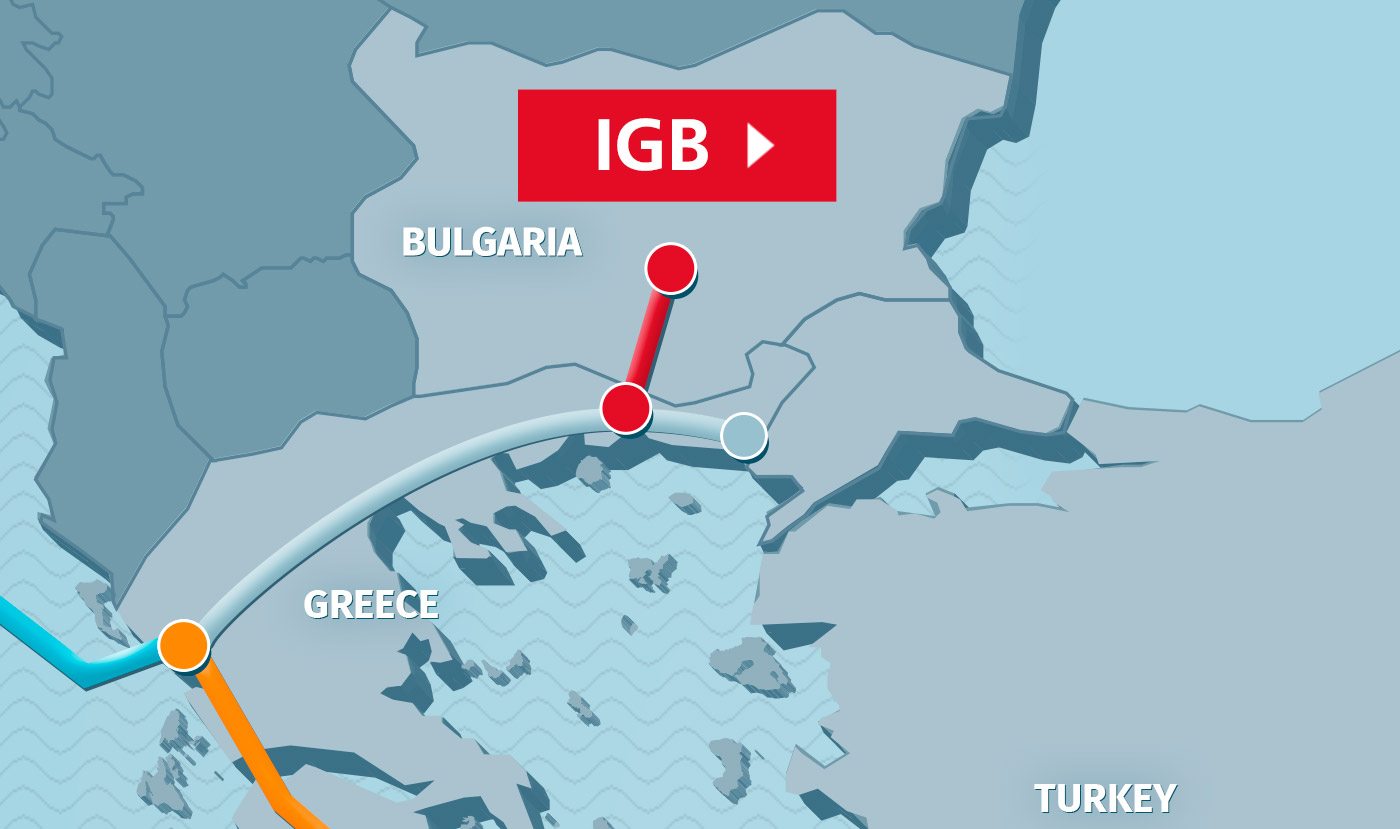 Within the next few days is expected to be published in the Government Gazette the decision of the Minister of Environment and Energy, Giorgos Stathakis, with which he authorizes the installation of the Greek section of the Greek-Bulgarian Gas Interconnector (IGB).
The relevant ministerial decision was issued on February 7, 2019, which, as stated by DEPA in its communication, "marks a milestone, following the already issued decision on the installation and route to Greece, as well as the corresponding license construction project, by Bulgaria in 2017".
"The decision – as noted – for the installation permit is a prerequisite for the commencement of the construction works of the gas pipeline in Greece and comes after the acquisition of the necessary areas for the construction of the metering station in the area of ​​Komotini".
The license for the Independent Natural Gas System (INS), which is expected to be issued by the Greek Regulatory Authority for Energy (RAE) in the second quarter of 2019, is the last step before the start of the construction works of the pipeline.
It is noted that DEPA SA participates in ICGB AD, which has undertaken the development of the IGB pipeline through its subsidiary YAFA Poseidon SA, where DEPA participates equally with the Italian Edison.
At the same time, Turkey plans to invest 122 million turkish lira, or USD 23 million, for the project of the Turkish Stream gas pipeline in 2019.
In 2018, investments amounted to 95.91 million turkish lira, and an extra 122 million turkish lira is projected to be invested this year.
The first part of Turkish Stream will supply Turkey with Russian gas and is expected to become operational at the end of 2019, while the second part will transport Russian gas to Europe./ΙΒΝΑ