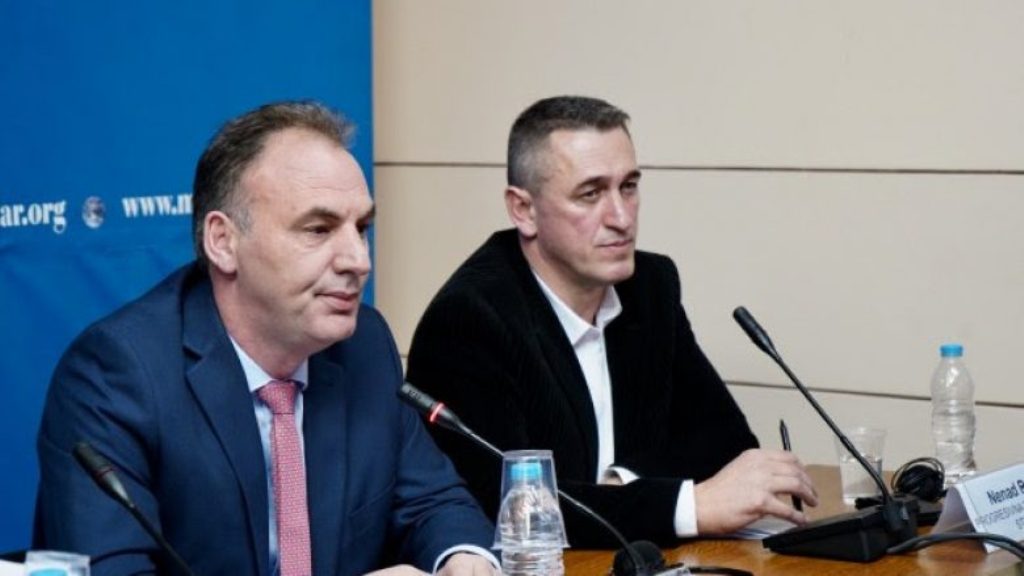 The idea for territorial swaps between Kosovo and Serbia is dangerous and cannot be tolerated.
This was the conclusion of a public debate dubbed "Kosovo's platform for dialogue–reality or the end of dialogue?", hosted by the Media Center in Çakllavica.
Kosovo's deputy PM, Fatmir Limaj, who also leads Kosovo's state delegation in the process of talks with Serbia, said that these talks should lead to a mutual recognition between the two countries.
He said that Kosovo's territory cannot be threatened, while dialogue would be pointless without a recognition of Kosovo's independence.
"There's nothing new in this platform. Kosovo is entering these talks with the aim of securing its recognition. In the end, this process must lead to mutual recognition. Serbia needs to recognize Kosovo's reality as an independent country. I don't know why authorities in Belgrade are making so much noise. They know that Kosovo has a Constitution and they know Kosovo has declared its independence. Serbia has not yet taken an official position, like we have", Limaj said.
On his part, the chairman of the Democratic Progressive Party (SLS), Nenad Rashic said that Serbs of Kosovo have not been informed by Belgrade as far as the process of dialogue is concerned. Rashic also said that he's against any border changes. /ibna/