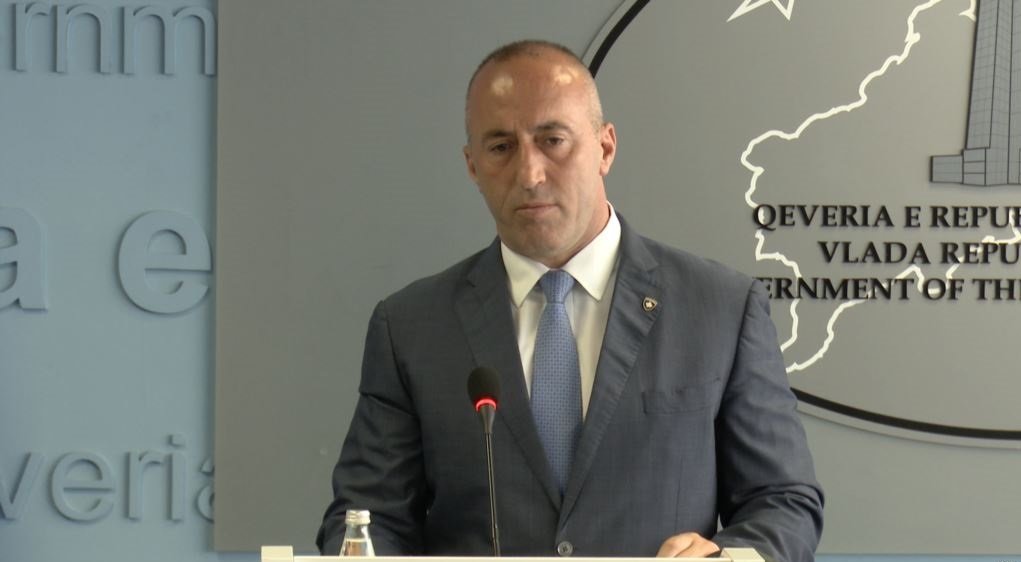 Kosovo's Prime Minister, Ramush Haradinaj has reiterated his stance that the idea of border changes with Serbia is dead and that this idea may only be revived through some violent scenario in the north of the country.
Haradinaj made this comment in reaction to president Hashim Thaci who criticized the PM for his populist declarations and called upon him to be more responsible in the process of dialogue between Kosovo and Serbia.
Haradinaj said that he does not expect such declarations to topple the government that he chairs.
Kosovo's president, Hashim Thaci declared on Monday that dialogue between Kosovo and Serbia is not dead and that it's undergoing an important phase.
He also said that leaders come and go, but dialogue continues.
It's been a while now that these two state leaders criticize each other due to their different perspectives on what would be the best way to normalize relations with Serbia. /ibna/